Cenzaa Monster set sensitive skin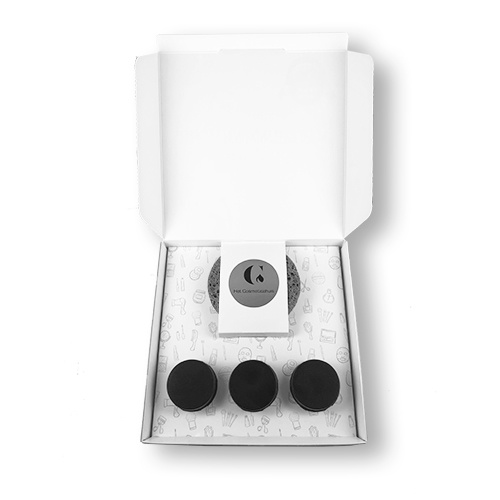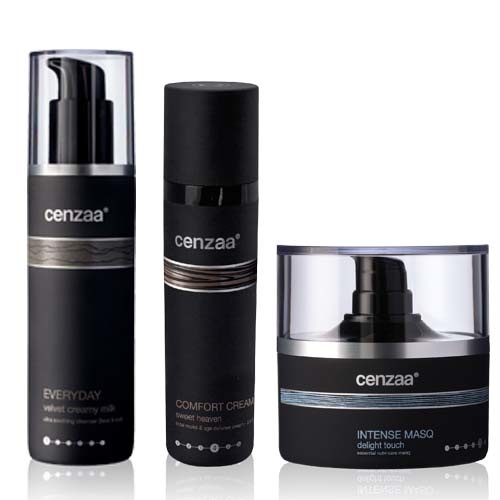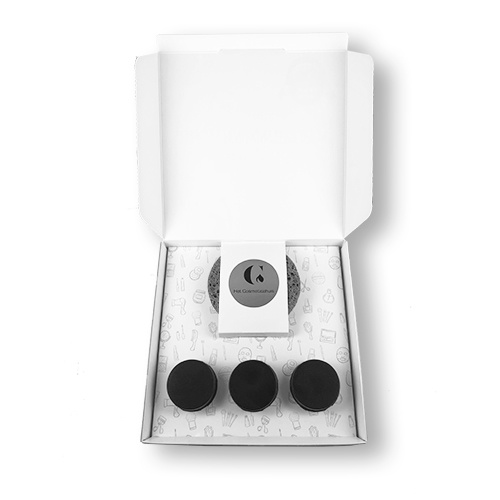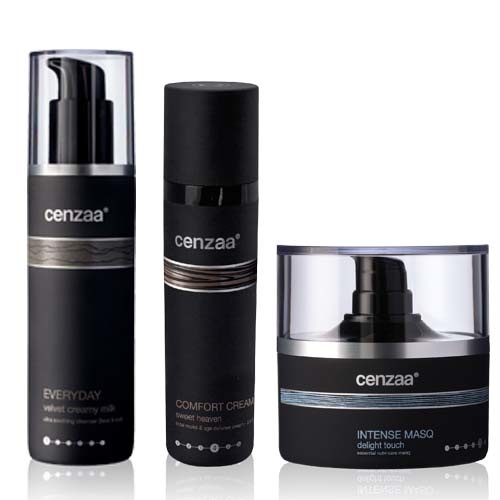 Cenzaa Monster set sensitive skin
The Cenzaa Sample Set for sensitive skin contains samples of the Cenzaa Velvet Creamy Milk, the Cenzaa Relaxing Touch and the Cenzaa Silk Tenderness. Do you have sensitive skin and would you like to start a skin care routine and try the Cenzaa products? Then the Cenzaa Monsterset for sensitive skin is the set for you to start with.
Contents
The Cenzaa Sample Set for sensitive skin contains the following products:
Cenzaa Velvet Creamy Milk (≈5ml)
Cenzaa Relaxing Touch (≈5ml)
Cenzaa Silk Tenderness (≈5ml)
The Cenzaa Velvet Creamy Milk is a 3-in-1 formula: cleanser, make-up and (eye) make-up remover. It has a soft, creamy emulsion and gives a wonderful fragrance sensation and melts slowly on the skin. The Velvet Creamy Milk is rich in nourishing, anti-oxidative, skin-improving and protective ingredients.
The Cenzaa Relaxing Touch is an intensively calming, de-stressing and moisturizing mask for sensitive and irritated skin. Prevents redness and immediately gives you a comfortable feeling because it soothes, cools and repairs your skin.
The Cenzaa Silk Tenderness is a rich cream that restores, protects and balances very sensitive and stressed skin and gives it a luxurious silky shine.
This is how you use the Monsterset sensitive skin
Step 1: cleanse your face with the Cenzaa Velvet Creamy Milk. You can use this product every day, both in the morning and in the evening. Wet your face with warm water. Apply the creamy emulsion to your face and massage it in gently with upward movements. Remove the cleaner using facial sponges and/or water.
Step 2: Restore and soothe your face with the Cenzaa Relaxing Touch. Apply this product to cleansed skin once or twice a week and leave it on for 10 to 15 minutes. Then remove the mask with lukewarm water.
Step 3: protect your face with the restorative Cenzaa Silk Tenderness. You can use this product daily; Apply evenly in an upward motion to cleansed face, neck and décolleté every morning and evening.
The advantages of the Monster set
You can easily try & experience the Cenzaa products that suit your skin type;
It is the first step to starting your skin routine;
You will receive one free facial sponge to optimally clean your face;
You will receive one discount code for your next order; this way you can start your (new) skin routine with a 10% discount .
The Cenzaa Sensitive Skin Monster Set is also available as a complete skin care set .
Skin advice
Are you unsure about your skin type and whether the Cenzaa Monster Set for sensitive skin is suitable for you? Fill out the 'Tailor-made skin advice' form and our skin coaches will be happy to provide you with a targeted skin analysis, looking at which products are suitable for your skin (type).