SkinCeuticals Sample Set Normal Skin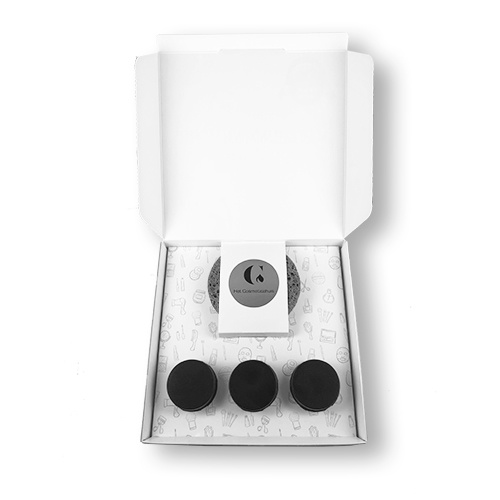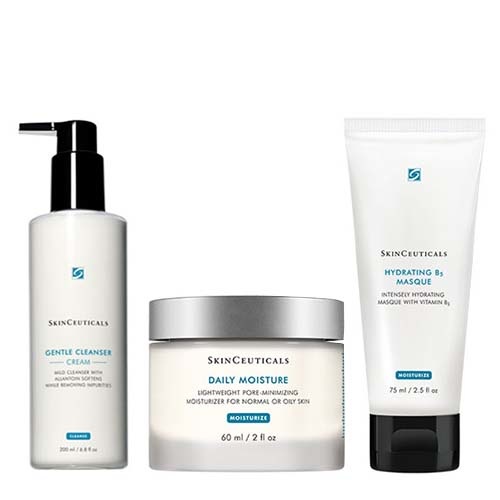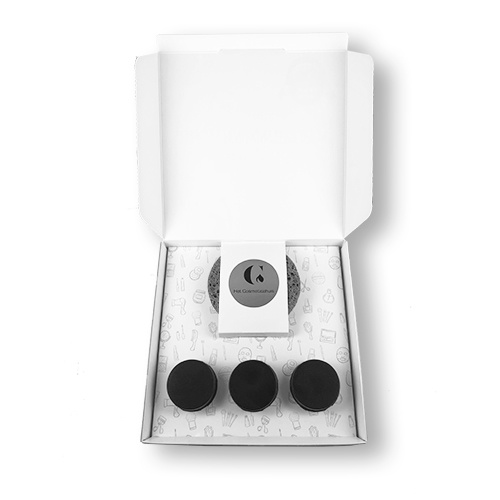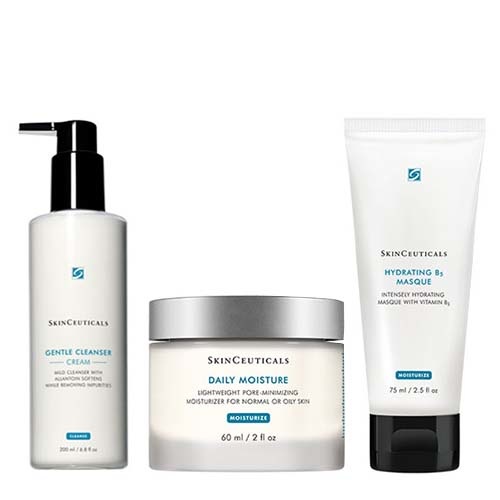 SkinCeuticals Sample Set Normal Skin
The SkinCeuticals Normal Skin Sample Set contains SkinCeuticals Gentle Cleanser, SkinCeuticals Daily Moisture and SkinCeuticals Hydrating B5 Masque. Do you have a typical skin type, and would you like to start a skincare routine and try the SkinCeuticals products? Then the SkinCeuticals Monster Set normal skin is the set for you to begin with.
Contents
The SkinCeuticals Normal Skin Sample Set contains the following products:
SkinCeuticals Gentle Cleanser (≈5ml)
SkinCeuticals Daily Moisture (≈5ml)
SkinCeuticals Hydrating B5 Masque (≈5ml)
A creamy, gentle cleanser that gently cleanses the skin. This non-foaming, gentle cleanser efficiently removes impurities and long-wearing makeup without leaving marks and softens and strengthens skin barriers.
A light moisturizing cream for normal to oily skin hydrates nourishes, and helps reduce pores. It is formulated with an exclusive combination of Vitamin E, three nutrient-rich algae extracts and a blend of 7 botanical extracts to protect and soften skin without leaving a greasy feeling. It is an ideal moisturizer for oily skin.
SkinCeuticals Hydrating B5 Masque
An intensive hydration gel mask to replenish the skin's hydration levels. Hydrating B5 Masque replenishes moisture-deficient skin and restores its healthy, youthful appearance.

This is how you use the Monster set normal skin.
Step 1: Apply a small amount to your face and massage it in. Add some water if necessary. Then remove the well a few times with enough water. You can use the cleanser in the morning and the evening.
Step 2: Apply the mask in a thick layer on cleansed skin (not the eyes). Leave it on for 5 to 10 minutes. Massage the rest. Use the mask 1 to 2 times a week.
Step 3: Apply morning and evening to cleanse skin after the serum.

The advantages of the Monster set
You can quickly try & experience the SkinCeuticals products that suit your skin type;
It is the first step to starting your skin routine;
You will receive one free facial cleansing sponge to clean your face optimally;
You will receive one discount code for your next order; this is how you start your (new) skin routine with a 10% discount.
The SkinCeuticals Sample Set Normal Skin is also a complete skincare set.

Skin advice
Are you unsure about your skin type and whether the SkinCeuticals Sample Set for normal skin is suitable for you? Fill in the 'Tailor-made skin advice' form, and our skin coaches will be happy to provide you with a targeted skin analysis, looking at which products are suitable for your skin (type).