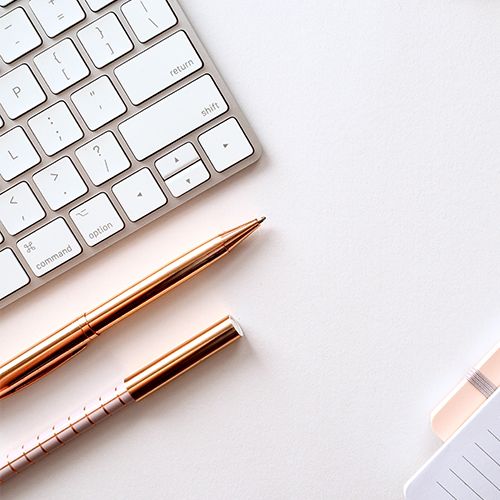 Schrijf je in voor onze nieuwsbrief
Top 10 - eye creams
So many eye creams, it's hard to choose. So check out our top 10 best-selling eye creams of the moment. We have several eye creams with various textures: sticks, gels, pads, creams. You can find a suitable eye cream for every skin type and every eye desire.
Brrr Brrr Cooling Eye Stick.
A stick that nourishes and hydrates stressed eyes. Its ingredients provide an instantly visible effect. The green tea extract soothes the eyes and evens out discolorations. The caffeine reduces puffiness and inflammation. The squalene reduces redness and the silk amino acids reduce fine lines.

Cenzaa Supreme Look
The very delicate skin around the eyes requires special care. Due to the fine structure of the eye skin, it is usually the first to show lines and wrinkles. Cenzaa Supreme Look is an intensively nourishing eye cream with a skin relaxing effect and smoothes your eye contour. Cenzaa Supreme Look reduces puffiness, discoloration and fine lines. This very popular and effective eye cream from Cenzaa is one of the best-selling products within Cenzaa's skincare line.

Hydrating Eye Recovery Gel
Vital C - Hydrating Eye Recovery Gel is a scientifically developed hydrating anti-aging eye gel that contains a blend of nourishing antioxidants that reduces the appearance of fine lines and prevents the breakdown of collagen. Vitamin K (phytonadione) reduces dark circles and gives youthful looking eyes.

Extenso Eye Repair Complex
Extenso Eye Repair Complex is a vitamin cocktail with subtle texture specially formulated for the most sensitive areas of the face, is instantly absorbed by the skin and visibly improves the elasticity and resilience of the skin around the eyes and lips. Because of its composition, this 24-hour cream can also be applied under eye makeup. The skin regains ideal moisture levels and smooth, relaxed facial features and looks younger.

A.G.E. Eye Complex
A.G.E. Eye Complex is an anti-wrinkle cream that fights the appearance of crow's feet, dark circles, and puffy eyes.
A.G.E. Eye Complex is an advanced anti-wrinkle eye cream that soothes dark circles, puffiness, and crow's feet associated with advanced glycation end products (A.G.E.), a significant factor in the natural aging process.
€93.10*
%
from

€98.00*

(5% saved)

IK Skin Protection EYE+ 15ml
Fine lines around your eyes, sooner or later everyone gets them. But fortunately, we don't have to stop there! The EYE+ eye contour cream combats the signs of aging. This eye cream moisturizes and is extra gentle for the sensitive skin around the eyes. Green cosmeceuticals in the EYE+ contour cream help the skin to lighten dark discolorations, while hyaluronic acid and peptides elevator and plump the skin around the eyes.

Medik8 R-Retinoate Day & Night Eye Serum
Medik8 R-Retinoate Day & Night Eye Serum is a mild and highly effective eye serum that fades signs of skin aging.
The main ingredient is retinyl retinoate, which effectively reduces lines and wrinkles. Pigmentation spots fade and skin texture is improved. It also makes the skin around the eyes look vital and fresh. This form of vitamin A provides visible results in as little as 4 weeks, and it is even suitable for sensitive skin.

Murad Renewing Eye Cream
Murad Renewing Eye Cream is a luxurious and effective firming eye cream for mature skin with Murad's patented Eye Brightening Complex which fights dark circles under the eyes.
Murad Renewing Eye Cream also helps against puffy eyes and wrinkles and is highly effective. Murad Renewing Eye Cream strengthens and restores the sensitive skin around the eyes by reducing moisture under the eye. Dark circles and medium to deep wrinkles fade away.

Neo-Hydro Revitalizing Eye Mask.
Neo-Hydro Revitalizing Eye Mask is a concentrated, silky eye mask that reduces wrinkles and signs of fatigue, such as puffiness and dark circles. The eyes start to look more youthful, bright and alert.

Day and Night Eye Cream
Day & night eye cream with vitamin A & E to combat skin aging. Rich in vitamin E, a powerful antioxidant that helps fight free radicals and visible signs of skin aging. In addition, simply a bestseller within our range because it is a fine and gentle product.