Altijd een gratis Sample of Gift
Questions? 00 31 (0) 492 729 244
Altijd een gratis Sample of Gift

Questions? 00 31 (0) 492 729 244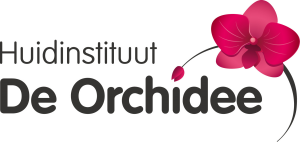 Klantenservice
Over onze webshop
Buy your skincare products online at the 'Het Cosmeticahuis.'
Everyone who likes to look good or get rid of skin problems buys their cosmetics online. By paying attention to your skincare, you will succeed in looking good day-in and day-out. For reliable and high-quality skin products, buy your cosmetics online at Het Cosmeticahuis!
Wide range at Het Cosmeticahuis
At Het Cosmeticahuis, you will find a large assortment of caring cosmetics online to keep your skin in optimal shape. Are you looking for preventive skin products to combat aging, or are you looking for cosmetics online for specific skin problems? In all cases, you have come to the right place to purchase your cosmetics online easily. You have a wide choice of creams, lotions, and oils to care for your face, body, and hands. All our products are specially designed for certain skin types. So you can be sure that you always achieve the desired effect when you choose the right cosmetics online. Also, for specific skin problems such as acne, eczema, pigmentation, burning, or skin irritation, buy your cosmetics online at Het Cosmeticahuis. All products are from reputable brands and dermatologically tested.
More than a cosmetics online shop!
Het Cosmeticahuis is not just another cosmetics online shop that randomly sells its products to its customers. We are affiliated with Huidinstituut de Orchidee and select our products with the greatest care. Our products are not only aimed at improving your appearance but are also skin-friendly and contribute to healthy skin. At the cosmetics online shop of Het Cosmeticahuis, you can easily order your skincare products quickly and under favorable conditions. You will receive your products quickly, your order above € 39.- will be delivered free to your home in the Netherlands and Belgium, and you can return your products free of charge within 30 days. Besides, you will receive a sample or gift at your order. Order all your cosmetics online at Het Cosmeticahuis and enjoy radiant, young, and healthy skin!
15/07/2020

NikkieTutorials vertelt: Anti wallen crème een absolute musthave

In dit blog vertelt NikkieTutorials over het belang van anti wallen crème. Waarom hebben we wallen en waar komen wallen vandaan? Nikkie vertelt hoe zij omgaat met wallen, wat je er tegen kunt doen en nog belangrijker: hoe kun je ze verbergen wanneer je ze al hebt!

15/07/2020

Nikkietutorials vertelt: Last van acné? Zo kom je er vanaf!

In dit blog vertelt NikkieTutorials hoe je je huid het beste kunt verzorgen wanneer je veel last van acne hebt. Een goede gezichtsverzorging is essentieel. Zowel voor het laten verdwijnen van acné als voor het voorkomen van acné. Veel anti-acné producten zijn erop gericht om de huid uit te drogen en veel mensen trappen daar in. Immers een acné huid zal wel een vette huid zijn, toch? Absoluut niet waar! Sterker nog, dit werkt zelfs averechts.