Rawa Secrets Balance Acne Cream 30ml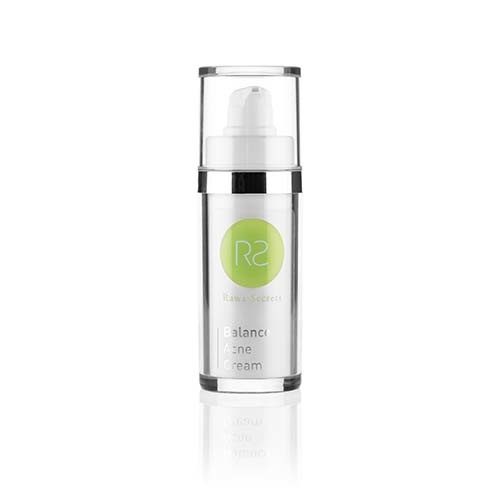 Rawa Secrets Balance Acne Cream
A highly effective cream to treat skin blemishes such as acne, pimples and blackheads. The unique ingredient blend including Arnica, Allantoin and Tea tree oil ensures that the growth of skin cells is accelerated and blood circulation is stimulated. The Acne Cream prevents excessive sebum production so that pores do not become clogged and the skin does not dry out.
How does the Balance Acne Cream work? 
Skin plagued by impurities such as acne needs specific care. The Balance Acne Cream from Rawa Secrets has an anti-inflammatory effect and prevents excessive sebum production so that pores do not become clogged. The cream (serum) protects against external influences and the production of new tissue is stimulated making the skin softer, smoother and calmer. In addition, the cream (serum) has a powerful antibacterial and antifungal effect with a high degree of skin compatibility.  The Balance Acne Cream is packaged in an oxygen tight container. This unique 'bag-in-bottle' system preserves the very high concentration of active ingredients and guarantees quality.
The benefits of the Balance Acne Cream 
Anti-inflammatory
Reduces the production of sebum
Has a powerful antibacterial and fungicidal effect
How to use the Balance Acne Cream 
Apply with the fingertips to a well-cleaned face. Massage from the inside to the outside and apply pressure to stimulate the blood circulation. Use in combination with Sensitive Cleansing Gel and Vitalizing Cleansin Tonic. Is your skin in need of an extra hydration boost? Then use in combination with the Balance Cream Serum or the Balance Day Cream and/or Balance Night Cream.
Product features
Gender

Women

, Men

, Teenager

Skin type

All Skin types

, Blemished skin

Skin problem

Acne

Product Type

Day cream

Product line

Balance Line

Care objective

Calmed skin

, Improve blood circulation

, Reduce Pimples & Blemishes

, Reduces sebum production

, Smooth skin

, Stimulates cell renewal

Suitable for

Face

Texture

Emulsion

Contents

30 ml

Packaging

Travel Size

, Full Size

Brand

Rawa Secrets

Key Ingredients

Allantoin

, Arnica montana

, Melaleuca alternifolia leaf oil