SkinDNA Genetic Test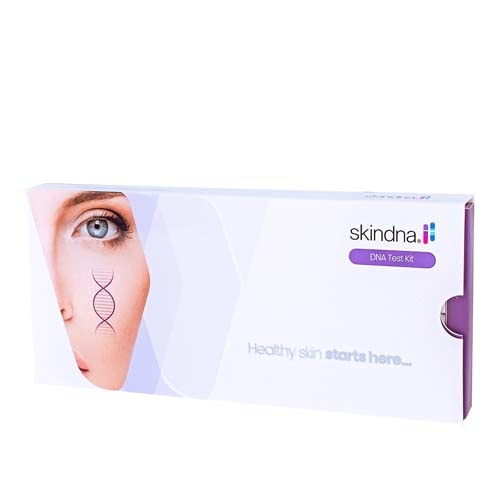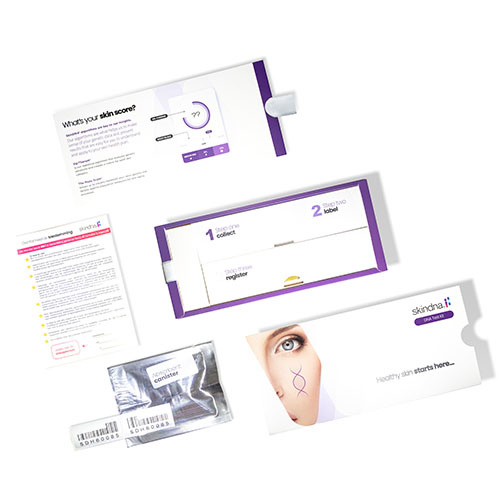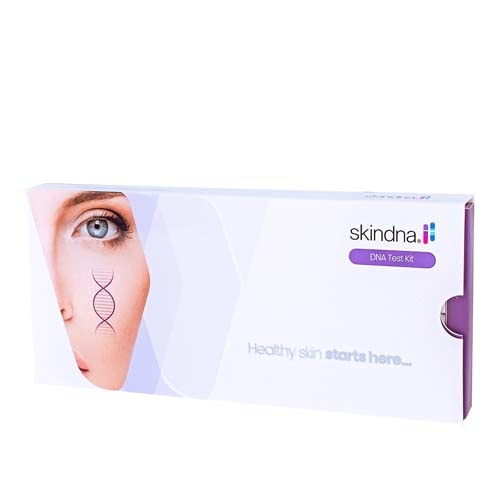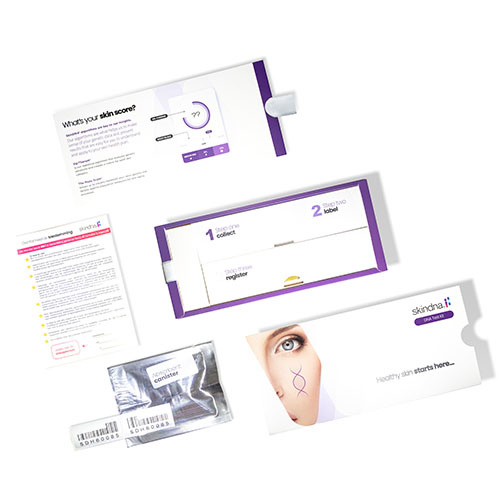 SkinDNA™ Genetic Test
Are you also overloaded with all the possible skincare choices and don't know what to do? Pretty difficult, right?! And what stress....
All kinds of choices in creams, serums, peelings, masks, etc., will help in your fight against skin aging.... But which product is precisely the one that is best for you???
The SkinDNA™ test is your solution for this choice stress! From now on, you know what your skin longs for! Let SkinDNA™ take the guesswork out of choosing the proper skincare for you.
The results of this SkinDNA test are like a compass for now and later, your DNA doesn't change, but the accompanying report helps you determine the best way to combat adverse genetic outcomes! In combination with the detailed report, this test is usable for life and only needs to be performed once.
The SkinDNA™ Genetic Test contains the following components
A test kit; this kit includes all the necessary materials so that you can perform the test at home and send it to the laboratory. (you will receive this test after placing the order)
A comprehensive report with the genetic test results
A personal consultation during which you receive advice on which products you can best use to optimally combat the risk areas (5 in total) of premature skin aging.
How the SkinDNA™ Genetic Test works
The SkinDNA Genetic Test gives you the following insights?
The SkinDNA Genetic test provides insight into your predisposition to premature skin aging, divided into the following categories:
Firmness & Elasticity
Wrinkle Formation
UV damage & Pigmentation
Free radical damage
Sensitivity & Inflammation
The general risk is mapped per category; this can be lower, medium, or higher. In addition, your personal SkinDNA score in the category is determined on a scale of 0 - 100%; the higher this percentage, the lower the general risk in the category.
The population percentage is also presented per category; this percentage represents what the average person has scored compared to your score and thus provides insight into the extent to which you deviate from this average and therefore have more or less risk.
Finally, a peer score is also displayed, indicating how many people in the SkinDNA database have the same genetic type.
View an example of the report as you receive it below.
PS, this report is only in Dutch available
Product features
Gender

Women

, Men

Contents

1 pc

Packaging

Full Size

Brand

SkinDNA