Exclusive perfumes, both for the body and for the home, which stimulate the senses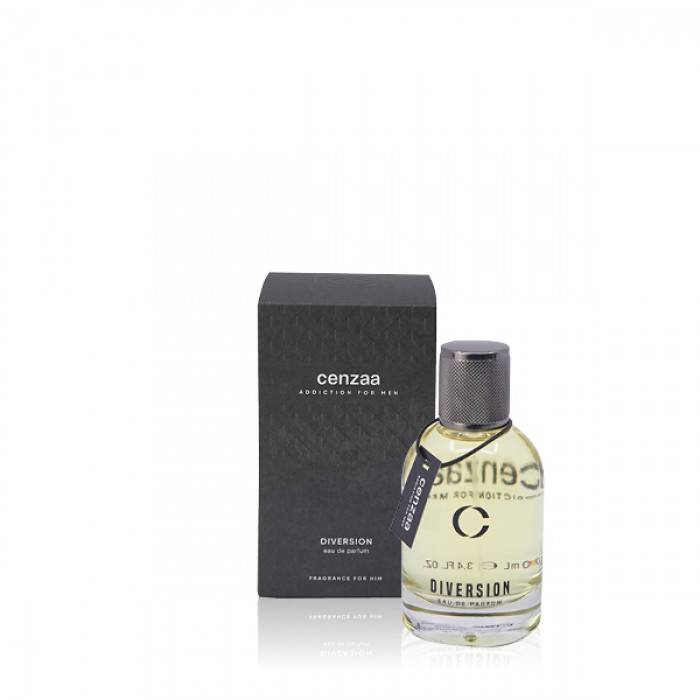 Cenzaa Diversion Eau de Parfum For Men 100ml
DIVERSION EAU DE PARFUM Make a statement with the signature scent that empowers you. Daring? Possibly. Addictive? Secure! Diversion gives you the confidence you need every day, the impression you want to leave and the style that you will never forget. 24H Signature creates its style. Complete your look and dare to distinguish yourself with the perfume with an addictive edge that envelops you and your environment. The whole day long. Important ingredients: Top notes: Bergamot and Musk Heart notes: Cinnamon, Cardamom and Musk Base Notes: Cedar, Amber and Tonka Beans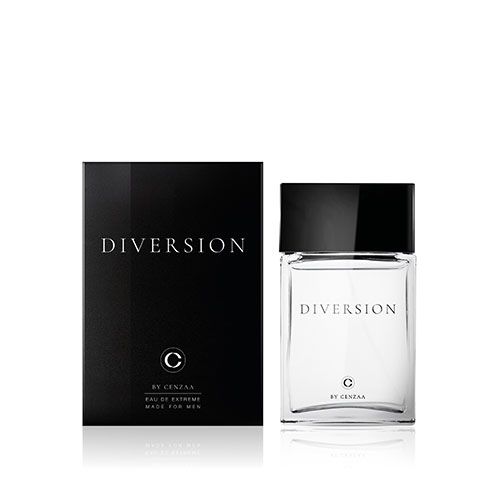 Cenzaa Diversion Eau de Toilette For Men 100ml
Diversion Eau de Toilette Make a statement with the signature scent that empowers you. Daring? Possibly. Addictive? Secure! Diversion gives you the confidence you need every day, the impression you want to leave and the style that you will never forget. 24H Signature creates its own style. Complete your look and dare to distinguish yourself with the perfume with an addictive edge that captivates you and your environment. The whole day long. Important Fragrance Notes: Fragrance notes : DNA of the perfume Top notes : Bergamot and Musk Heart notes : Cinnamon, Cardamom and Musk Base Notes: Cedar, Amber and Tonka Beans Skin type: Young & Normal Skin, Dehydrated & Dry Skin, Mature & Older Skin, Tired & Stressed Skin, For Men
Exclusive perfumes that stimulate the senses
The unique perfumes of Cenzaa consist only of pure ingredients with nature as the greatest source of inspiration. The elegant fragrances are a caress for the skin and provide you with a self-confident feeling. With the different scents there is always one that seamlessly fits your personality. Let your senses be stimulated, be seduced and experience that feeling of luxury. Cenzaa fragrances are available for him and her.
Enrich yourself with the luxurious fragrance experience of Cenzaa and spray the perfume on your neck, wrist and décolleté. By applying the fragrances to the warm areas of your body, you will enjoy the special scents longer.
Seductive scents for the home
Create an environment where you can relax. An environment in which you feel yourself. With Cenzaa's seductive fragrances, you immediately add atmosphere and warmth to your living environment. Diffuse the fine fragrances of Cenzaa and fill your heart with love and desire. Treat your home, treat yourself!