D-SKIN Baby's Nappy Protection Balm 100ml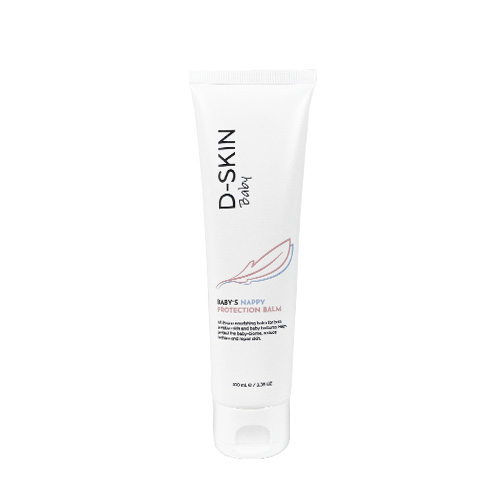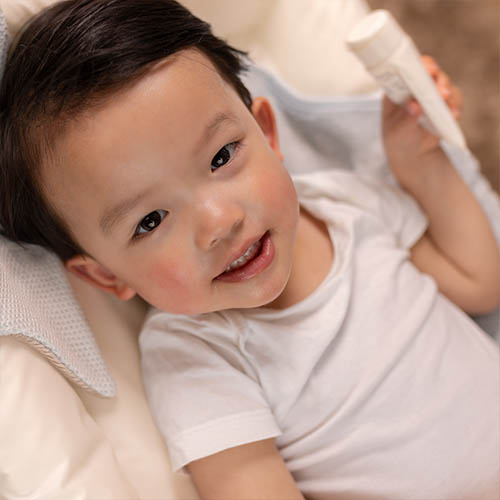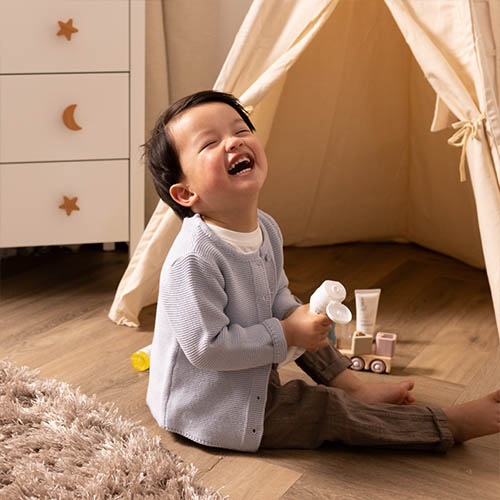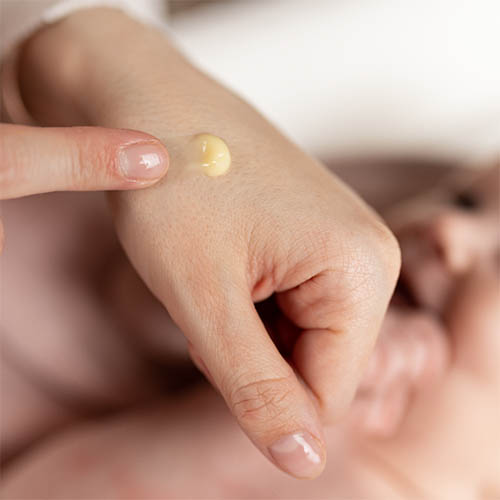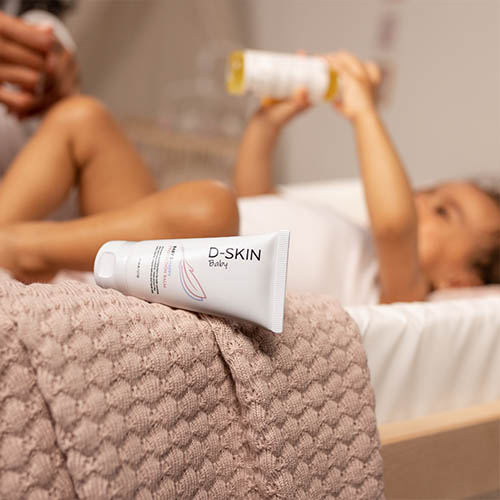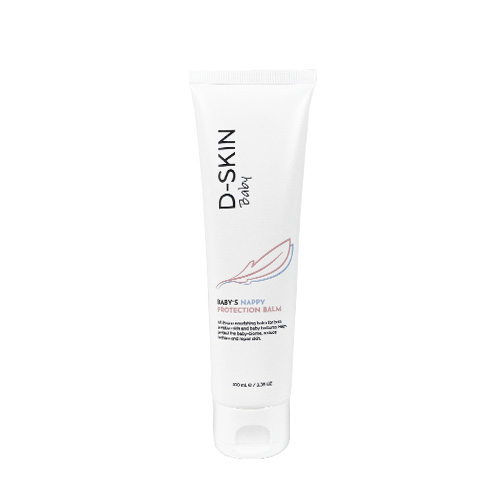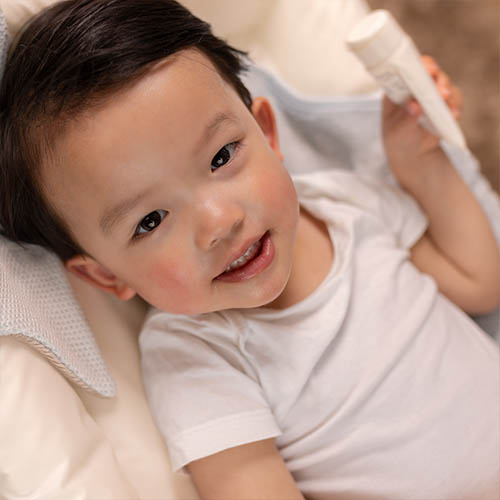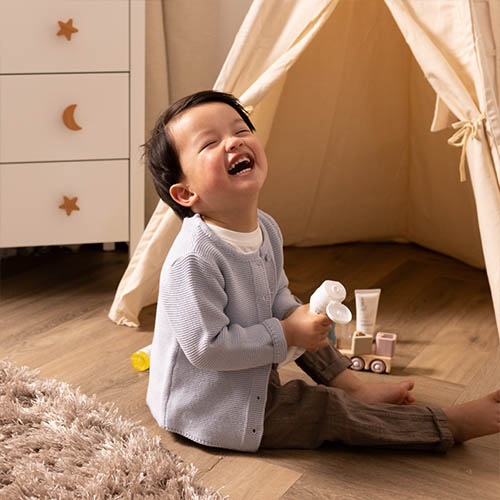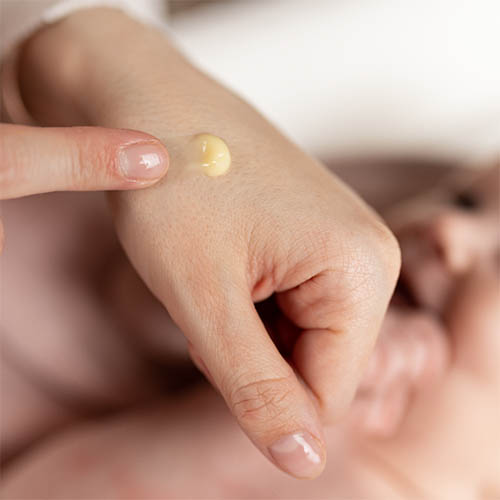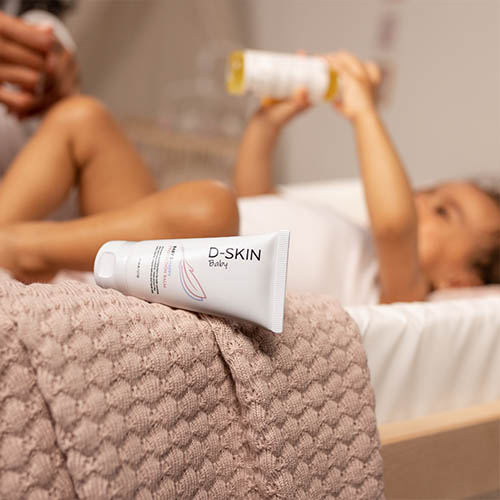 D-SKIN Baby's Nappy Protection Balm
An all-in-one nourishing balm that soothes, moisturises and regenerates sensitive baby skin. The silky balm is easy to apply and penetrates quickly. Baby's Nappy Protection Balm is enriched with vegetable oils. Think Rosehip, Calendula, Sweet Almond and Sesame oils. Together, they boost baby's skin's self-protective and healing ability. Furthermore, the Balm is enriched with Bisabolol as a natural anti-inflammatory to soothe redness and reduce infections.
How to use D-SKIN Baby's Nappy Protection Balm
Use in the morning and evening. Apply the balm to the spot where baby's skin is dry, irritated or red and let it soak in gently.
The benefits of D-SKIN Baby's Nappy Protection Balm
Protects baby's biome
Reduces redness
Restores the skin
Soothes the skin
Hydrates the skin
Tip:
The balm is multi-purpose. It works wonderfully soothing on nappy rash and eczema on the body. Dry spots disappear like snow in the sun. With this balm, you always have a falling and bumping cream at home. To be used on the head or flaky skin. On red troubled skin or on wounds and scars.
We recommend using D-SKIN BABY NAPPY PROTECTION BALM only 5/6 days after birth. The baby's skin has then had plenty of time to absorb the nutrients from the Vernix Caseosa layer (the greasy, white layer left behind after birth) and build up a defence system.
Complete your routine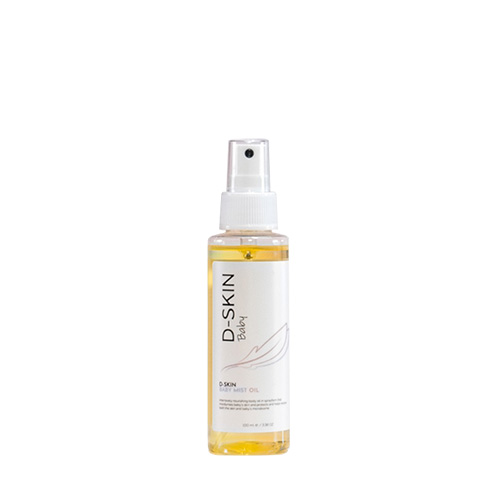 D-SKIN Baby Mist Oil 100ml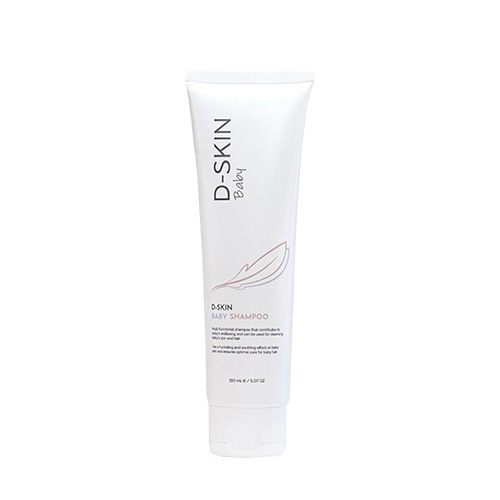 D-SKIN Baby Shampoo 150ml
---
June 30, 2023 09:33 | Review door: Evi
De nappy balm is echt een wondercrème die ik zowel voor mijn peuter als newborn gebruik. De crème ruikt heerlijk en geeft na een keer al zichtbaar resultaat: vermindert roodheid en de plekjes voelen heel zacht aan. Ik gebruik de crème ook in combinatie met de mist. Nu al beide onmisbaar in de dagelijkse verzorging van mijn dochters!