D-SKIN Collagen Kit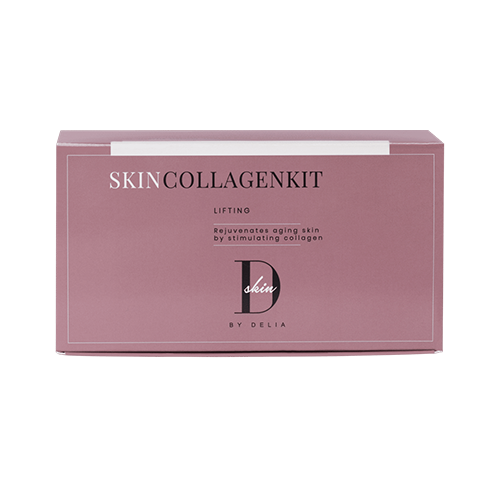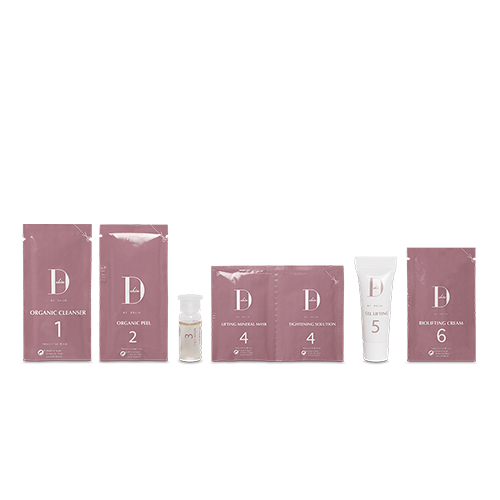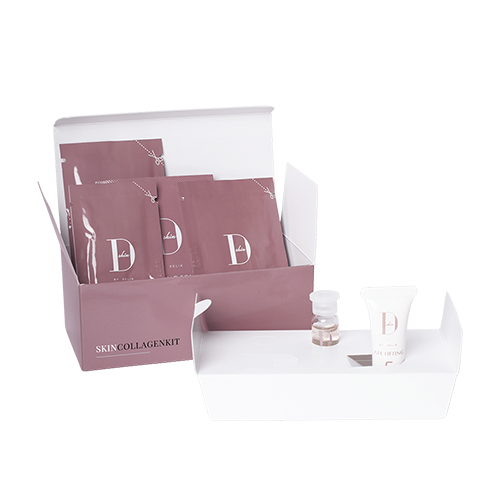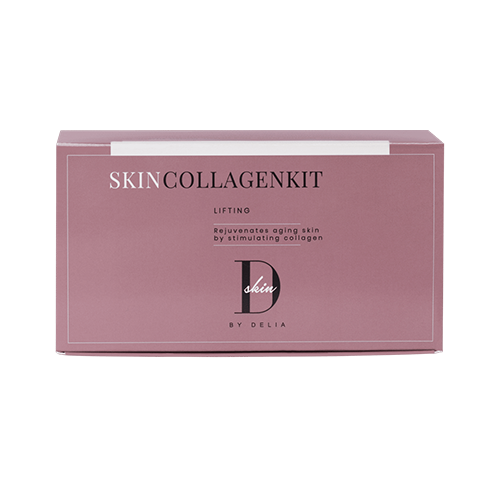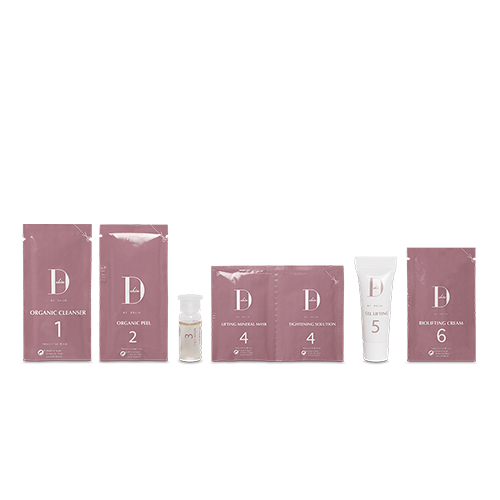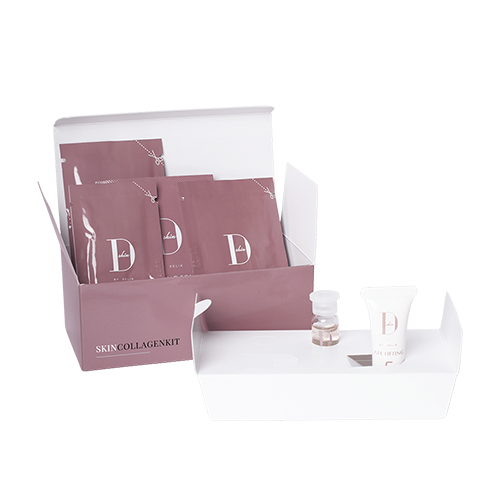 D-SKIN Collagen Kit
Do you suffer from sagging skin? Do you always look tired despite getting enough sleep? The Collagen kit is then your kit to tackle this problem. The kit is an intensive, deep-acting peeling that optimizes the cell renewal of your skin. Due to the high degree of active ingredients, your skin gets an enormous boost and it is intensively exfoliated.
The benefits of the Collagen Kit:
Hydrates the skin
Protects against free radicals
Reduces fine lines
Tightens and lifts the skin
Stimulates the production of collagen

This is how you use the D-SKIN Collagen Kit
Step 1: Organic Cleanser
Start your cleansing with the Organic Cleanser in circular movements. Cleanse the dirt away with your cleaning sponges. Cleanse your skin for a second time in the same way for a deep cleanse
Step 2: Organic Peel
Apply the peel with your cotton swab. You may feel a slight tingling sensation.
Leave the peel on for 5 minutes and do not rinse it off.
Step 3: C&C Serum
Apply the serum over your face and massage it in completely.
Step 4: Lifting Mineral Mask
Apply the mask over your face and neck. Mix the Lifting Mineral Mask with the Tightening Solution into a smooth paste. Relax and let the mask work for 25 minutes. Remove the mask and gently pat the skin dry.
Step 5: Gel Lifting
Massage the gel until it is completely absorbed by the skin.
Step 6: Biolifting Cream
Massage the cream well into and hello glowy skin!
Product features
Brand:

D-SKIN

Care objective:

Improve hydration

, Improve skin elasticity

, Reduction of wrinkles & fine lines

, Skin Firming

Gender:

Women

, Men

, Teenager

Packaging:

Skincare set

Product Type:

Anti aging cream

, Cleansing Cream

, Face mask

, Peeling

Skin problem:

Skin Aging

Skin type:

All Skin types

Suitable for:

Face