hannah Skin care set aged skin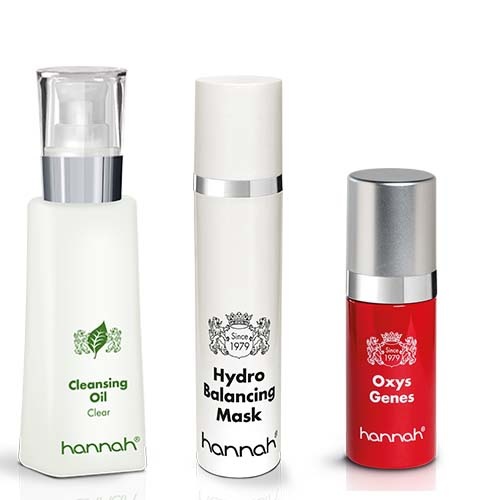 hannah Skincare set aged skin
contains the products you need for your daily skin care routine.
Content
The hannah Skincare set aged skin contains the following products:
hannah Cleansing Oil 125ml
hannah Oxys Genes 30ml
hannah Hydro Balancing Mask 45ml (wax hannah Hydro Mask)
the hannah Cleansing Oil is a facial cleansing based on natural oils. This ensures that the skin can be thoroughly cleaned in a very mild and effective way. This completely natural emulsifier provides a refined hydrophilic substance that cleans the skin in depth, without leaving a greasy layer. The formula also contains various antioxidants, including vitamin E from sunflower oil. These ensure that the skin surface is well protected against free radicals during cleaning.
The added ingredient 'Dermofeel' ensures a high degree of tolerance through the skin (also around the eyes), so that even the most sensitive (eye) skin can be cleaned effectively. An intensely fresh, clean and clear skin and an ecologically responsible start to skin improvement!
Oxys Genes provides a pure and intensive oxygen boost to the skin, making it healthier and more vital, feeling firmer and more resilient and looking remarkably fresher, well supplied with blood and radiant.
Hydro Balancing Mask gives your skin a true injection of moisture, so that it hydrates intensively and contributes to skin renewal. The skin feels soft, supple and well hydrated after use.
This is how you use the hannah Skincare Set
Step 1: clean your face with the hannah Cleansing Oil. You can use this product every day, both in the morning and in the evening. Take the oil in your hands and apply it on the face. Massage over the skin. Wet your hands under the warm tap and wash the face. The oil now changes in color and structure. Preferably remove the oil with a microwave compress, this stimulates the skin and increases accessibility, so that the hannah products have more effect after this cleaning. Tip: eye make-up can also be easily removed with hannah Cleansing Oil.
Step 2: Apply hannah Hydro Balancing Mask thinly and leave it on for 5-10 minutes. The mask can be used 2 to 3 times a week. You can choose to remove the mask with lukewarm/warm water, but you can also leave the mask on and apply the cream over it. The moisture retention capacity increases, the structure of the pores is visibly refined and your skin is soothed.
Step 3: rejuvenate your face with the hannah Oxys Genes anti-aging cream. You can use this product daily; Apply evenly in an upward motion to cleansed face, neck and décolleté every morning and evening. Tip: after the cream, spray hannah Vitamin Complex all over the face and then apply the hannah Juvi-Lite and/or Personal Choice for an intensive effect. Hannah First Aid can be chosen as an extra supplement for more sensitive skin conditions.
Complete your routine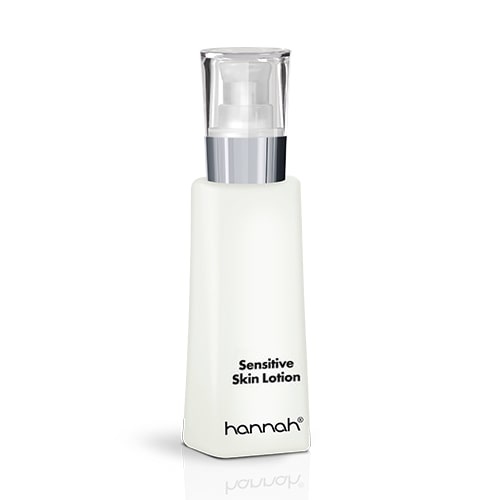 hannah Sensitive Skin Lotion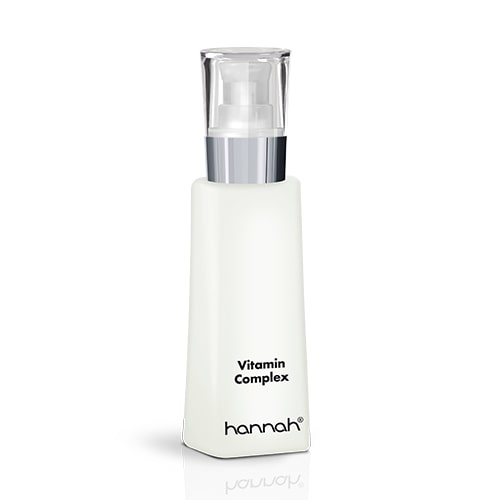 hannah Vitamin Complex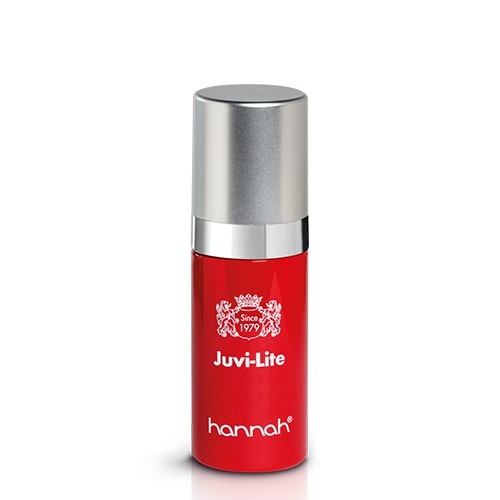 hannah Juvi-Lite