hannah Skin care set normal skin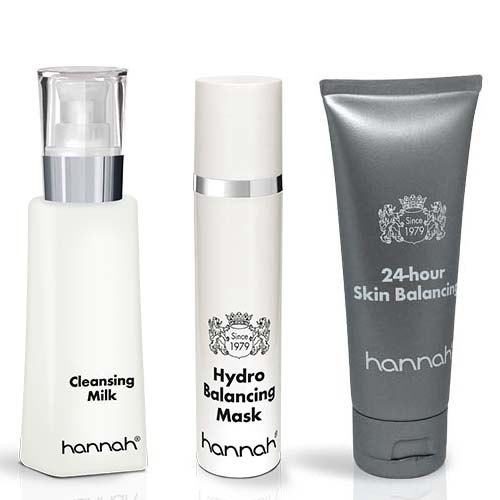 hannah Skin care set normal skin
contains the products you need for your daily skin care routine.
Content
The hannah Skin care set normal skin contains the following products:
hannah Cleansing Milk 200ml
hannah 24-Hour Skin Balancing 65ml
hannah Hydro Balancing Mask 45ml (wax hannah Hydro Mask)
The hannah Cleansing Milk is suitable for the most sensitive skin and cleans the skin extremely gently but intensively. This cleaning is pH (acidity) skin neutral so that the natural protective mantle of the skin is not disturbed, so that it does not dry out unnecessarily. hannah Cleansing Milk has a hydrophilic (water-soluble) composition that makes it easy to mix with water and easy to rinse off. The result is silky smooth and perfectly cleansed skin!
The hannah 24 hour cream is a true conditioner for your skin. The silky soft formula has been specially developed to restore the moisture balance of your skin with optimal nutrition, hydration and protection.
Hydro Balancing Mask gives your skin a true injection of moisture, so that it hydrates intensively and contributes to skin renewal. The skin feels soft, supple and well hydrated after use.
This is how you use the hannah Skin Care Set
Step 1: cleanse your face with the hannah Cleansing Milk. You can use this product every day, both in the morning and in the evening. Wet your face with lukewarm/warm water and massage in the hannah Cleansing Milk. Preferably remove the Cleansing Milk with a moist and warm microwave compress. This keeps the horny layer of your skin intact. The result is silky soft, comfortable to the touch and perfectly cleansed skin that is free of make-up, excess sebum and other impurities. It is better to use the Cleansing Oil with waterproof (eye) make-up.
Step 2: Apply hannah Hydro Balancing Mask thinly and leave it on for 5-10 minutes. The mask can be used 2 to 3 times a week. You can choose to remove the mask with lukewarm/warm water, but you can also leave the mask on and apply the cream over it. The moisture retention capacity increases, the structure of the pores is visibly refined and your skin is soothed.
Step 3: Nourish your face with the hannah 24-Hour Skin Balancing. You can use this product daily; Apply evenly in an upward motion to cleansed face, neck and décolleté every morning and evening.
Complete your routine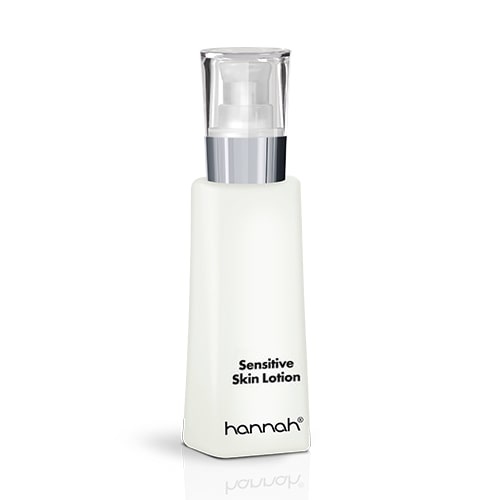 hannah Sensitive Skin Lotion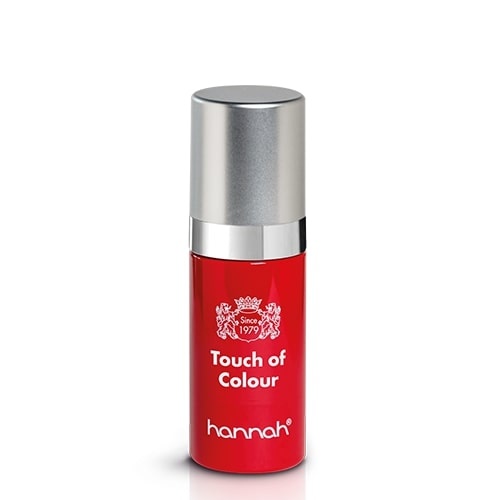 hannah Touch of Color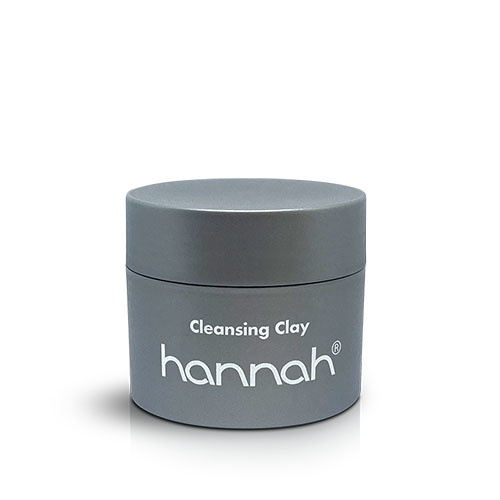 hannah Cleansing Clay 65ml