hannah Skin care set sensitive skin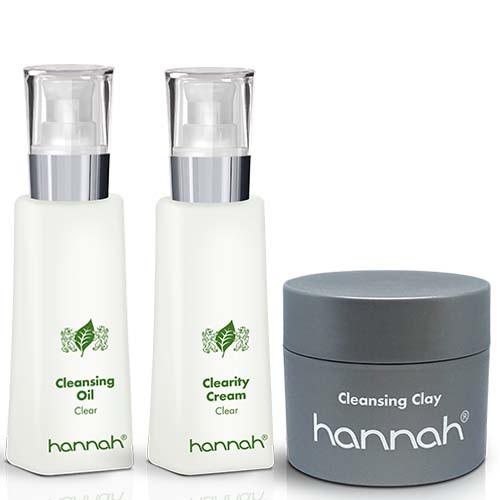 hannah Skincare set sensitive skin
contains the products you need for your daily skin care routine.
Contents
The hannah Skin care set sensitive skin contains the following products:
hannah Cleansing Oil 125ml
hannah Clear Clearity Cream125ml
hannah Cleansing Clay 65ml
the hannah Cleansing Oil is a facial cleansing based on natural oils. This ensures that the skin can be thoroughly cleaned in a very mild and effective way. This completely natural emulsifier provides a refined hydrophilic substance, which cleans the skin in depth, without leaving a greasy layer. The formula also contains various antioxidants, including vitamin E from sunflower oil. These ensure that the skin surface is well protected against free radicals during cleaning.
The added ingredient 'Dermofeel' ensures a high degree of tolerance through the skin (also around the eyes), so that even the most sensitive (eye) skin can be cleaned effectively. An intensely fresh, clean and clear skin and an ecologically responsible start to skin improvement!
The hannah Clearity Cream ensures an even, clear and remarkably calm skin with a natural, healthy glow. The skin is optimally hydrated and protected against harmful daily influences.
The hannah Cleansing Clay is a deep cleansing face mask (detox mask) based on 2 exceptionally rich clays, namely kaolin and bentonite. These clays are rich in silicon, humic acids, sodium and more than 70 trace elements. hannah Cleansing Clay detoxifies the skin in a very intensive way, but it still feels soft and mild. The composition of ingredients allows the product to be used several times a week, unlike many peels.
Usage
Step 1: cleanse your face with the hannah Cleansing Oil. You can use this product daily, both in the morning and in the evening. Take the oil in your hands and apply it on the face. Massage over the skin. Wet your hands under the warm tap and wash your face. The oil now changes in color and structure. Preferably remove the oil with a microwave compress, this stimulates the skin and increases accessibility, so that the hannah products have more effect after this cleaning. Tip: eye make-up can also be easily removed with hannah Cleansing Oil.
Step 2: Pamper your face with a mask of the hannah Cleansing Clay. Apply the mask to cleansed skin. Wipe the product preferably with a Compress cloth or warm water.
Step 3: after the mask, protect your face with the hannah Clear Clearity Cream. You apply the cream to your cleansed face as needed.
Complete your routine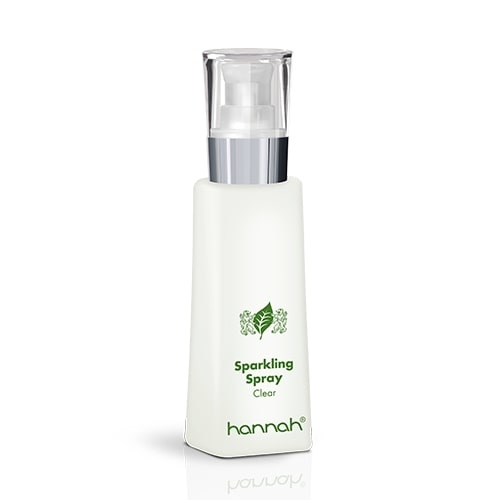 hannah Sparkling Spray 125ml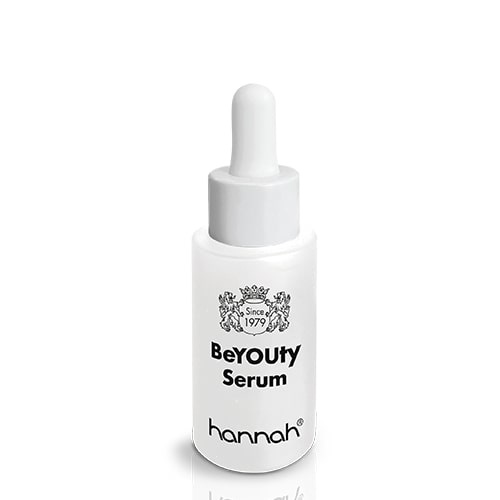 hannah BeYOUty Serum 30ml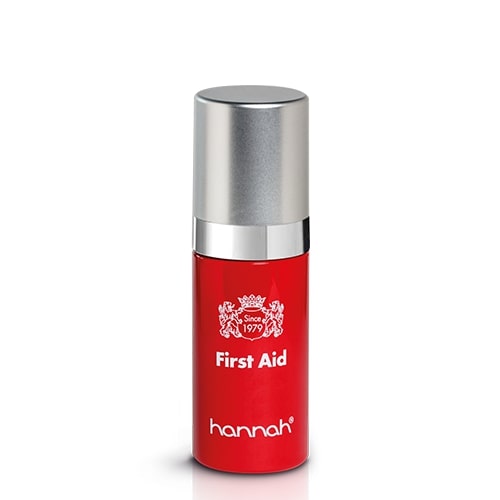 hannah First Aid 30ml