I Skin Perfection SCRUB+ | 3 in 1 Micro Exfoliant 50ml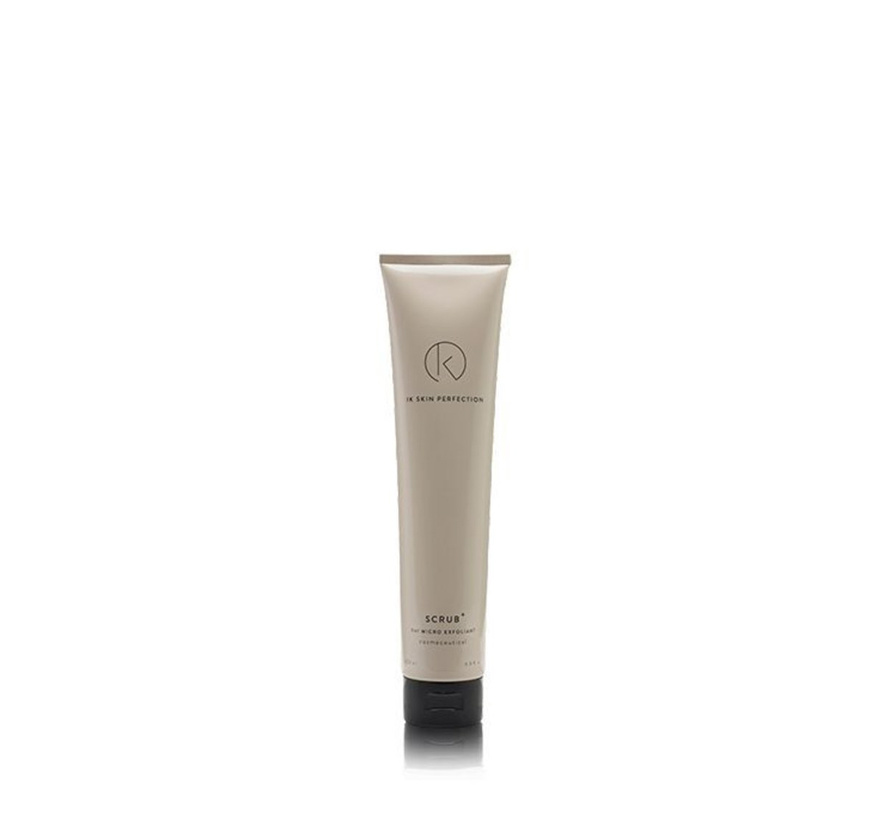 IK Skin Perfection SCRUB+ | 3 in 1 Micro Exfoliant
Do you dream of smooth, healthy skin? Then start with IK's SCRUB+. Easy to use, because it's a 3 in 1 formula! This lysing, peeling and scrub in one removes dead skin cells and improves the complexion and texture to the maximum. All high-quality active ingredients are now maximally absorbed by the skin.
How to use IK Skin Perfection SCRUB+:

Apply IK SCRUB+ where necessary and let the product soak in for a while. Then gently massage the product with your fingers over the face, neck and/or décolleté. Rinse with lukewarm water. For best results, combine IK Skin Perfection SCRUB+ with a 24H cream or serum.
Important ingredients:
GENU pHresh: GENU pHresh has a soothing effect on the skin and restores the pH value.
Bambusa: provides an exfoliating effect on the skin, making it wonderfully soft.
Protease: a plant-based ingredient that gently removes dead skin cells and promotes cell renewal.
Skin type:
Oily Skin, Young Skin, Dehydrated Skin, Combination Skin, Mature Skin, Dry Skin
Product features
Brand:

IK Skin Perfection

Care objective:

Smooth skin

Contents:

200 ml

Gender:

Women

, Men

, Teenager

Packaging:

Full Size

Product Type:

Peeling

Product characteristic:

Natural face care

Skin type:

Aged skin

, Combination skin

, Dehydrated skin

, Dry skin

, Oily skin

, Young skin

Suitable for:

Face

, Neck & décolleté