IK Skin Perfection SUN STICK SPF50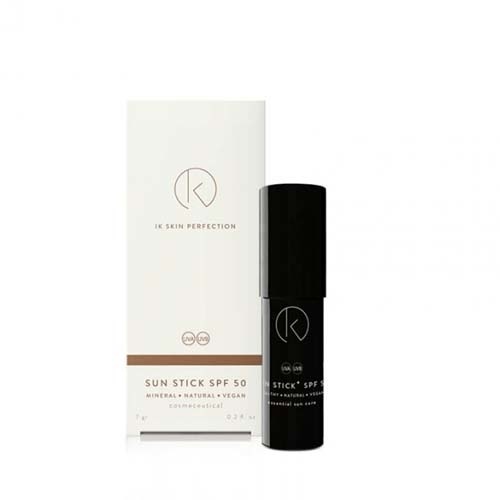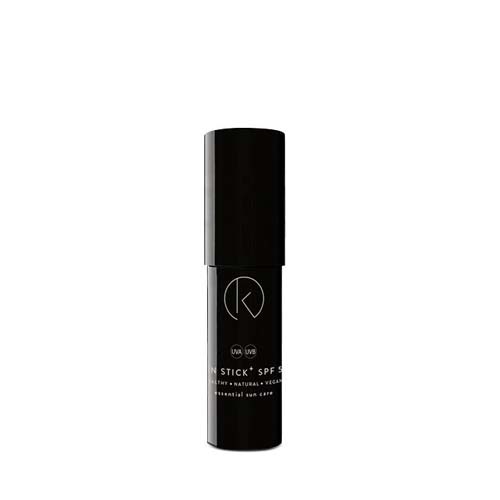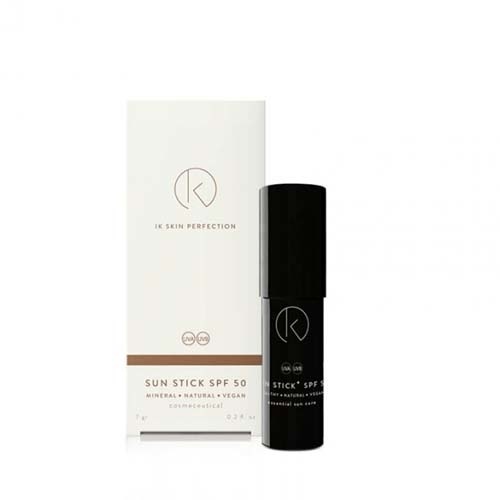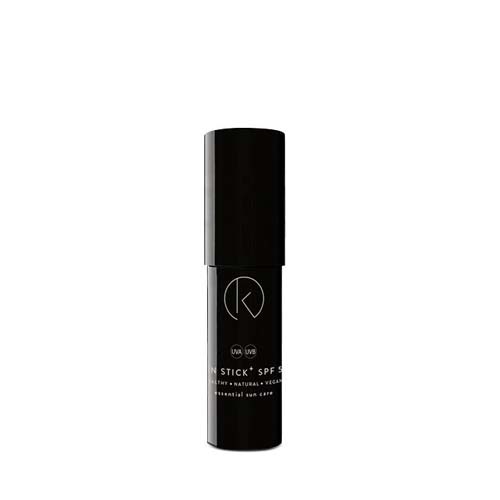 IK Skin Perfection SUN STICK SPF50
SUN STICK SPF50 easily and quickly protects the most sensitive areas from excessive sun exposure, such as the nose, ears, lips, eye area, cheekbones, scars and pigmentation spots.
The formula of the SUN STICK SPF50 is vegan, natural and contains a no-nano mineral filter. The formula is pH skin neutral (5.5) and free from synthetic substances such as mineral oils, parabens, synthetic fragrances and dyes. The SUN STICK SPF50 is suitable for all skin types, even the most sensitive skin, including children. The SUN STICK SPF50 offers broad-spectrum UVA and UVB protection and is water-resistant. The perfume-free stick is easy to carry and convenient to use. Microplastic free and marine life and coral friendly.
The advantages of the SUN STICK:
Easy to carry and convenient to use
Optimal protection against UVA and UVB radiation
Protects the most vulnerable areas from sun damage
Helps prevent pigmentation spots
Reduces darkening of existing discolourations
Reduces risk of skin cancer
How to use the SUN STICK:
Apply before sun exposure and distribute evenly. Smooth out gently if desired. Ideal for generous application on sensitive areas (nose, lips, cheekbones, ears, eye area, pigmentation spots, scars and other vulnerable areas). Repeat regularly. Reapply generously, especially after swimming, perspiration and drying. Apply regularly, especially after swimming, perspiring and reapply generously after drying. Preferably every 2 hours. Apply extra to the most sensitive areas as needed.
Skin type:
Suitable for all skin types, including children.
Product features
Gender

Women

, Men

, Teenager

, Baby & Kids

Skin type

All Skin types

Product Type

Sun stick

Care objective

Reduction of UV damage

, Reduction of pigmentation and age spots

Suitable for

Eyes

, Face

Texture

Balm

Product characteristic

Free from artificial fragrances and colorants

, Parabens free

, Vegan

Protection Factor

SPF 50

Packaging

Travel Size

, Full Size

Brand

IK Skin Perfection

Key Ingredients

Apricot oil

, Cocos nucifera oil

, Ricinus communis seed oil

, Shea butter