Mayee Pure Micellar 250ml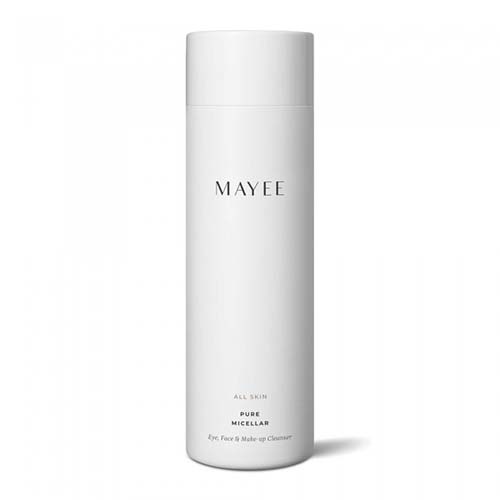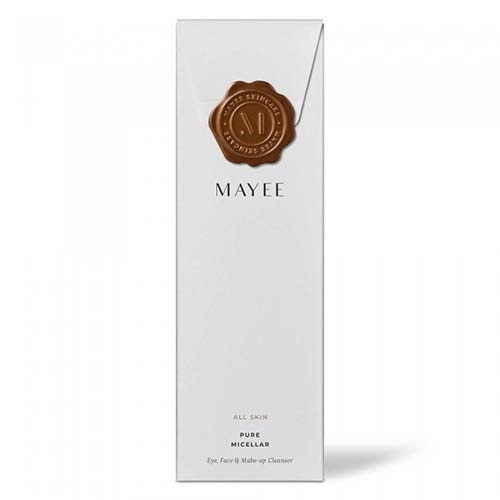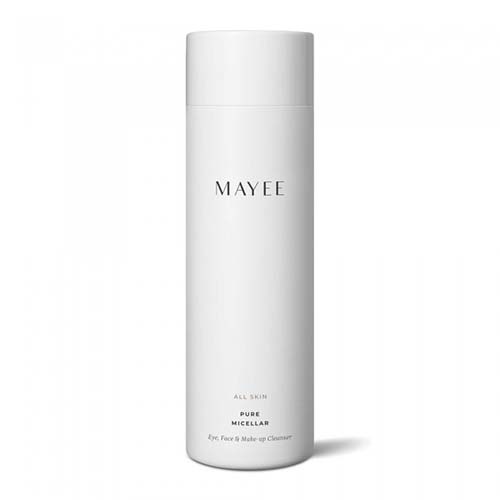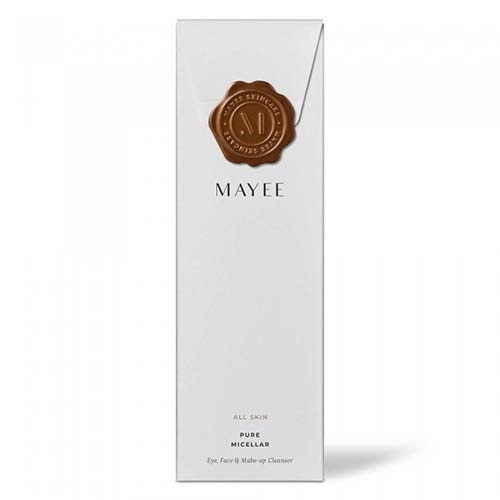 Mayee Pure Micellar
Pure Micellar is a natural but mild Micellar water that cleanses your face and removes make-up easily without rinsing; that's precisely what you're looking for! The fine comfortable texture ensures that the skin feels smooth after cleansing. A pure and minimalistic formula of 6 powerful ingredients removes impurities and make-up from the face and eyes. The addition of gypsophila gives you a mild cleansing experience and is suitable for the most sensitive skin. Ready to glow: Your skin is spotless and fresh and prepared for the next step!
The benefits of Mayee Pure Micellar
A mild face and make-up cleanser
You can yous it without water
It has an anti-bacterial effect
Due to the natural foaming agent, it has a practical cleaning effect
Skin feels soft after use
How to use Mayee Pure Micellar
This is the first step in your beauty routine.
Apply me to a cotton pad and use circular movements to remove make-up and dirt from your face.
Repeat until the cotton pad is clean.
Do not rinse.
For your eyes:
Before making circular motions to remove your eye make-up, place a cotton ball with me on your lid and eyelashes for 3 seconds.
This gives it the chance to 'soak' so that your eye make-up comes off more easily.


Skin type: Suitable for all skin types. Especially suitable for skin that is dehydrated, sensitive or combined to oily.
Featured ingredients
Gypsophila

Gypsophila keeps your skin healthy! It is an anti-oxidant, which naturally has an anti-bacterial effect. That is, it protects your skin from harmful bacteria. In addition, due to the natural foaming agent, it also has a practical cleaning effect!
Avena Sativa
Also called edible oats! Avena Sativa is what makes your skin feel soft after using the Pure micellar. Oats contain a combination of many proteins, polysaccharides, starch, saponins and vitamin B that makes them suitable for the most sensitive skins!
Product features
Brand:

Mayee

Contents:

250 ml

Gender:

Women

, Men

, Teenager

Packaging:

Full Size

Product Type:

Make-up Cleaner

Skin type:

All Skin types

, Blemished skin

, Combination skin

, Dehydrated skin

, Oily skin

, Sensitive skin

Suitable for:

Face

Texture:

Liquid