Nouvital Azulen Cleansing Oil 250ml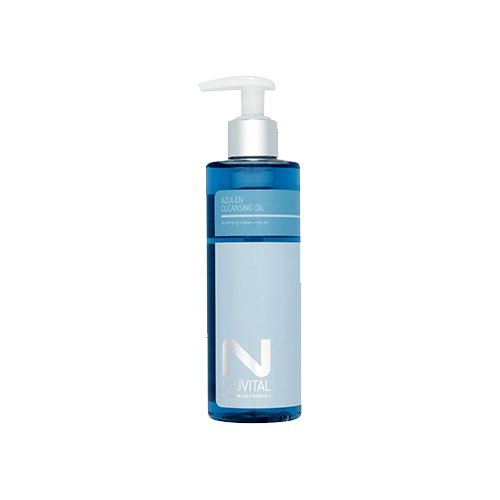 Nouvital Azulene Cleansing Oil
Nouvital Azulene Cleansing Oil is a soft hydrophilic oil, to which azulene and bisabolol have been added for its soothing and disinfecting effect. The oil is especially suitable for cleansing dry and sensitive skin.
The benefits of Nouvital Azulene Cleansing Oil:
Disinfecting effect
Hydrophilic oil
Structure changes when mixed with water from oil to milky
How to use Nouvital Azulene Cleansing Oil:
Apply the product with your hands to the face, neck, and décolleté, then massage with lukewarm water until a milky substance is formed. After cleaning, remove the emulsion with a compress. Afterward, wipe the skin with cotton pads with Azulene Tonic to remove the last remnants of the cleanser, neutralize the pH value of the skin, and refresh.
Product features
Brand:

Nouvital

Contents:

250 ml

Gender:

Women

, Men

, Teenager

Packaging:

Full Size

Product Type:

Cleansing Oil

Skin problem:

Skin Aging

, Skin irritation

Skin type:

Aged skin

, Blemished skin

, Dry skin

Suitable for:

Face

Texture:

Hydrophilic Emulsion