Schrijf je in voor onze nieuwsbrief
To locally compensate specific imperfections of the epidermis.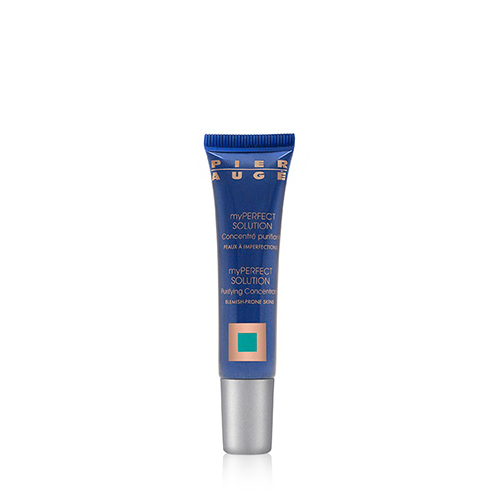 Pier Augé MYPERFECT SOLUTION Purifying Concentrate 15ml
MYPERFECT SOLUTION Purifying Concentrate The topical anti-imperfection care. This local purifying concentrate based on anti-bacterial and regenerating essential oils acts as a bodyguard to protect even skin. The benefits of MYPERFECT SOLUTION Purifying Concentrate Cleanses and acts on imperfections such as acne and prevents their appearance. Without alcohol and without drying out the skin. Anti-bacterial Here's how to use MYPERFECT SOLUTION Purifying Concentrat Apply locally to imperfections in the morning and evening using the applicator and massage in. Active Ingredients: Petit grain essential oil: purifies, counteracts imperfections and limits reappearance. Regenerating, also promotes the healing process. Tea tree essential oil: anti-bacterial and anti-fungal, cleanses the skin. Cassia Angustifolia seed oil: improves skin's ability to retain moisture, provides immediate and long-lasting hydration. Holy Lotus Flower Milk: antioxidant and anti-inflammatory, soothes and calms. Jojoba oil: nourishing dry oil, protects against dehydration and rebalances the skin. Macadamia oil: dry oil, does not leave a greasy film. Its composition resembles sebum, strengthens the hydrolipidic film.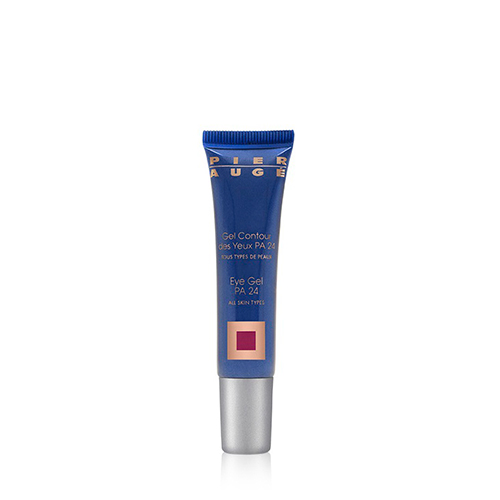 Pier Augé Eye Gel PA 24 15ml
EYE GEL PA 24 Complete eye contour treatment. This non-sticky eye gel with fresh gel texture protects, moisturizes, relaxes and combats skin aging around the eyes. The benefits of EYE GEL PA 24 Protects the eye contour. Reduces wrinkles, lines and dark circles. Also reduces puffiness and dark circles This is how to use EYE GEL PA 24 Morning and evening after cleansing, apply under the eyes with light patting movements of the fingertips from the inside to the outside to stimulate microcirculation. Active ingredients: Hyaluronic acid: hydrates intensively upon application. Retains water in the core of the epidermis, regulates the skin's natural hydration. Maintains the skin's suppleness and elasticity. Green tea: soothes and fights swelling of the eyelids. Aesculin: extracted from the horse chestnut tree, acts on bags under the eyes by stimulating microcirculation in the skin. Vitamin C: antioxidant, fights aging, stimulates collagen synthesis. Bifidus extract: natural probiotic that stimulates skin protection and repairs cell damage. Protects against premature skin aging, especially caused by UV. HP (highly polymerized) DNA: the fundamental element of our cells. Powerfulantioxidant that traps free radicals and combats skin aging. Holds up to 10,000 timesits weight in water. Regenerates cells and enhances the action of other active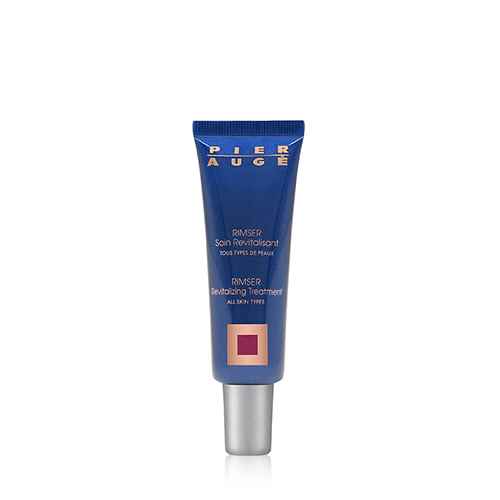 Pier Augé Revitalizing RIMSER 30ml
RIMSER Revitalizing Treatment Restorative balm for skin incidents. Thanks to its protective, soothing and softening active ingredients, this balm with a "patch effect" allows the skin to regain the energy it needs. Restores skin problems such as irritation and redness. The benefits of RIMSER Revitalizing Treatment Restores skin problems such as irritation and redness, sources of discomfort. Can also be used for recovery from scarring. Protective and soothing ingredients How to use RIMSER Revitalizing Treatment Morning and evening, apply topically with the applicator to the area to be treated until the problem is resolved. Then apply the Pier Augé product of preference. Active ingredients: Biotic complex: a yeast extract to defend the skin. Strengthens the skin's natural defenses, protects Langerhans cells and rebalances the skin microbiome. Repairing complex: a synergy between different NMF (natural moisturizing factors, Urea, lactic acid, glucose) and a bioferment. Forms a protective layer, limits dehydration, stimulates hydration and accelerates cell renewal.