Cenzaa VITC Oil Elixir 30ml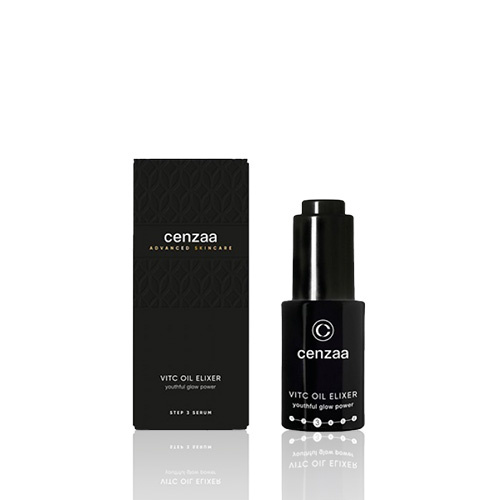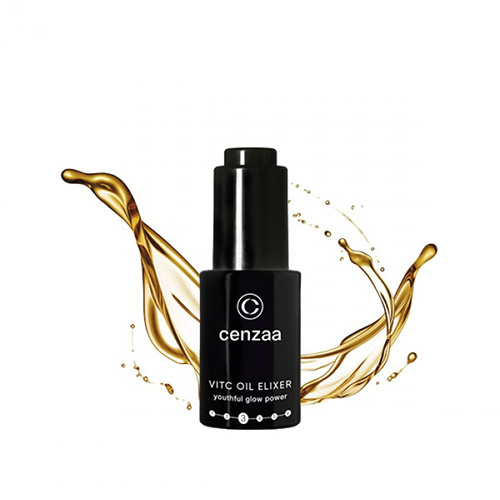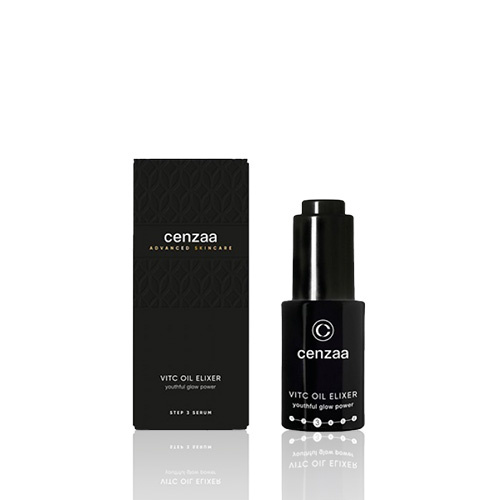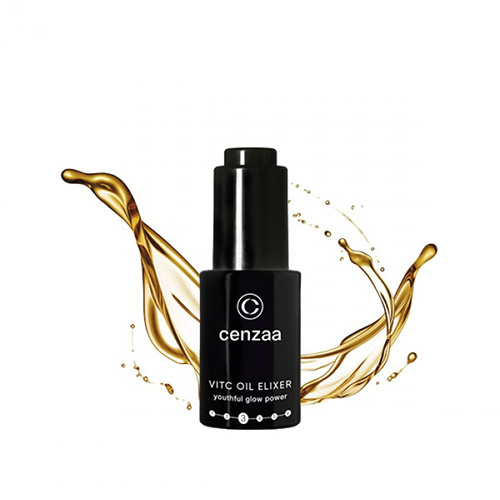 Cenzaa VITC Oil Elixir
The Cenzaa VITC Oil Elixir is an anti-age serum with 7% Vitamin C. A non-irritating and very effective, stable form of Vitamin C. This form of Vitamin C is only released and becomes active when you apply it to the skin. This means that the best results vitamin C can deliver are delivered directly to the skin, down to the last drop of oil serum.
The vegan-friendly formula of the VITC Oil Elixir, packed with antioxidants, contributes to intense skin repair, helps to brighten the complexion, and is ideal for skin that needs glow and a rejuvenation boost. In addition, the mix of vegetable oils with which VITC Oil Elixir is enriched is a fantastic source of nutrition for the skin and gives a velvety soft skin feeling.
The lightweight texture of the VITC Oil Elixir blends beautifully with the skin, is quickly absorbed, and does not leave a greasy finish. Ideal as a base for make-up.
The benefits of VITC Oil Elixir:
Helps prevent premature skin aging
Supports in fading pigment spots
Contributes to an even and radiant glow
Improves skin firmness and elasticity
Helps reduce wrinkles and fine lines
Reduces the signs of sun damage on the skin
How to use VITC Oil Elixir:
Apply the VITC Oil Elixir thinly every morning and evening to a cleansed face and let it work. Then apply your favorite Cenzaa cream.
Tip: mix the VITC Oil Elixir with your Cenzaa cream or mask to enhance the effect, softening and comfort.
Skin Type:
Suitable for every skin type, especially aging, tired, dull, and gray skin.
Product features
Brand:

Cenzaa

Care objective:

Beautiful Glow

, Improve skin elasticity

, Recovery of the skin

, Reduction of UV damage

, Reduction of pigmentation and age spots

, Reduction of wrinkles & fine lines

, Skin Firming

, Skin tone improvement

Contents:

30 ml

Gender:

Women

, Men

, Teenager

Packaging:

Full Size

Product Type:

Vitamin C serum

Product characteristic:

Vegan

Skin problem:

Dull, grey skin

, Skin Aging

Skin type:

Aged skin

Suitable for:

Face

Texture:

Oil