D-SKIN Cell Renewing Mask + Skin Gym Tool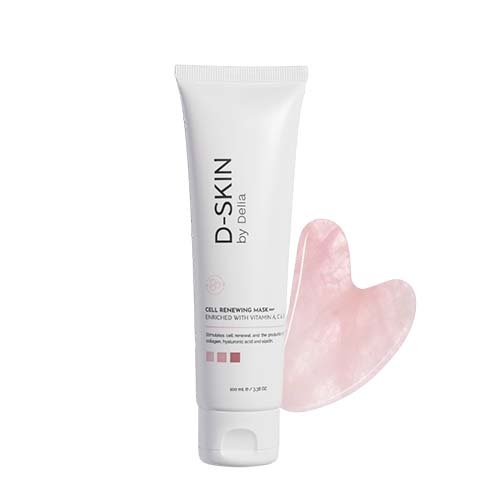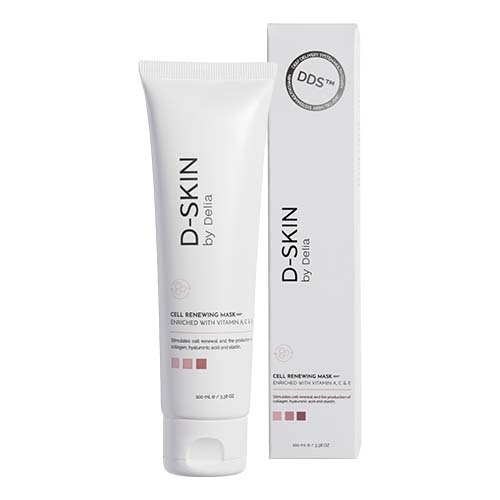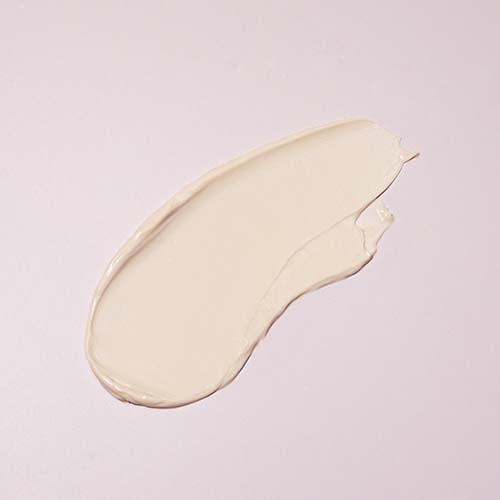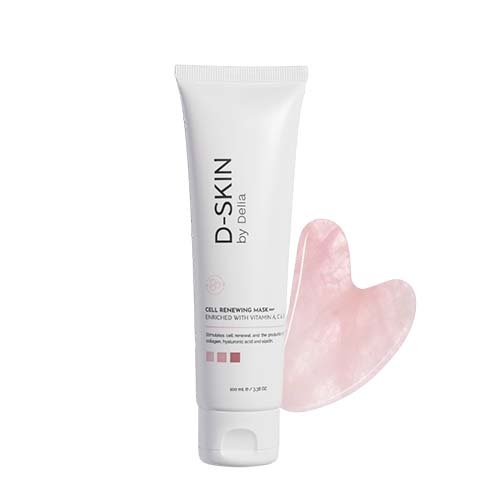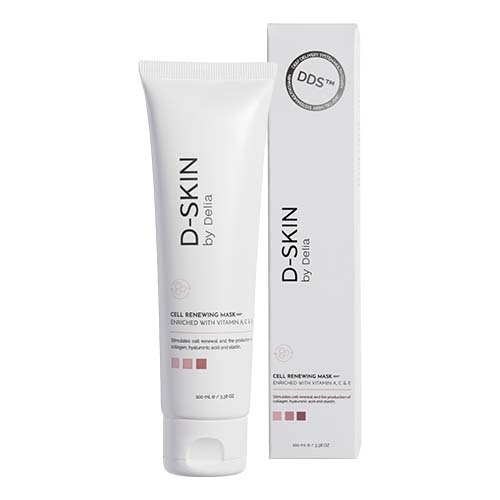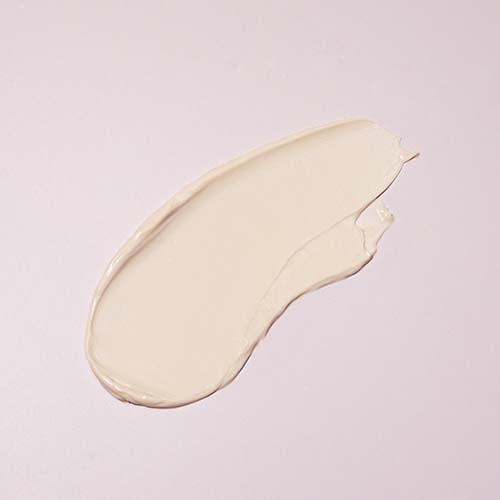 Cell Renewing Mask + Skin Gym Tool
The Cell Renewing Mask from D-SKIN is a revitalizing and moisturizing mask that gives your skin new life. The mask contains the patented DDS multivitamin technology that penetrates the deepest layers of the skin and releases active ingredients in the right layers. The unique combination of vitamins A, C and E approach the skin in a unique way and thus provide an anti-aging boost, hydration, smoothing and repair of the skin.
This mask is suitable for all skin types and is also ideal to use after an (intensive) salon treatment to allow the skin to recover faster.
Benefits of the Cell Renewing Mask
Stimulates the production of new skin cells
Stimulates natural collagen production, elastin and hyaluronic acid
Hydration & Smoothing
Strengthens the skin barrier
Prevents Photo-aging (skin aging due to UV radiation)
Minimizes pore size and prevents hyperkeratinization
Inhibits pigmentation of scars and pigmentation spots
Can be used as an SOS treatment for bags under the eyes
How to use the Cell Renewing Mask
Apply a generous layer of the Cell Renewing Mask to the skin, avoiding the under-eye area. Leave the mask on for 15 minutes and finish with a massage for 1 to 2 minutes. Remove the mask with moist cleaning sponges and rinse with water if necessary. You can use the mask 3 to 5 times a week.
You can also use the Cell Renewing Mask as an SOS treatment for bags under the eyes. Apply a thin layer of the mask under the eyes and your bags will disappear like snow in the sun. Note: do not leave the mask under your eyes for more than 3 minutes and rinse with water.
massages
Activate
Train Massage
Drain Massage
Skin types
Suitable for all skin types & skin condition (including during pregnancy and while breastfeeding).
Product features
Brand:

D-SKIN

Care objective:

Improve hydration

, Reduction of UV damage

, Reduction of coarse pores

, Reduction of pigmentation and age spots

, Reduction of puffiness & dark circles

, Smoother skin

Contents:

100 ml

Gender:

Women

, Men

, Teenager

Packaging:

Travel Size

, Duo

Product Type:

Face mask

, Massage tool

Product characteristic:

Suitable for Breastfeeding

, Suitable for pregnancy

Skin type:

All Skin types

Suitable for:

Face

Texture:

Cream