D-SKIN Skin Defence Mist 100ml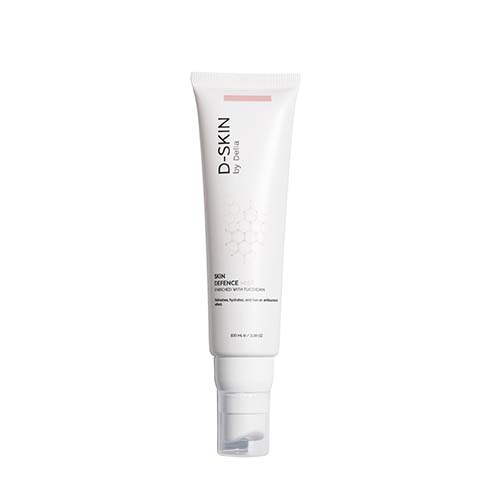 Skin Defence Mist
Do you want a balanced, glowy skin and protect your skin at all times? The Skin Defence Mist is the ultimate must-have for healthy and radiant skin! The effect of this mist is unprecedented, because it does everything necessary to achieve a radiant, even and hydrated skin. The mist refreshes, moisturizes and has an antibacterial effect.
The benefits of Skin Defence Mist
Gives a beautiful glowing skin
Evens out the skin
Provides optimal hydration to the skin
Protects the skin against external influences
With the Skin Defence Mist you continuously work on the resistance and condition of your skin, because it keeps the microbiome of your skin in balance and healthy. If the skin microbiome is not in balance, it is vulnerable to skin disorders and you naturally want to avoid that. Balanced skin is the key to glowing skin. The Skin Defence Mist mist provides increased hydration to the skin and forms an invisible, balanced barrier to protect the skin from external influences by killing bad bacteria.
The mist is enriched with fucoidan; a clinically proven ingredient with soothing, protective and anti-aging properties. In addition, your microbiome produces nutrients and essential skin lipids (ceramides). Research and science have shown that there is a difference between the microbiome of dry skin and normal skin. So your microbiome makes an important contribution to the factors that make your skin look better and healthier.
The Skin Defense Mist is your personal skin protection tool in a nebulizer, which on demand, whenever you want, increases your skin's own protection mechanism – i.e. the resistance. Applying the mist will even out the skin, give it a healthy and radiant glow, moisturize and optimally protect it. In addition, the Skin Defense regulates the pH value of your skin. In short: this mist works in its entirety on a skin to dream of!
How to use Skin Defence Mist
After cleansing and exfoliating, spray the mist all over the skin for better absorption of the serum and day cream.
If you are in frequent contact with water, spray the mist over the face/body and experience immediate hydration.
Spray the mist over your make-up so that your make-up stays on better, longer and more beautiful while you also work on your skin condition.
Spray the mist over dry spots (also on the body) so that they immediately recover and the dryness disappears.
Take the spray with you on holiday as an aftersun, your skin recovers immediately.
If you often work in an environment where you are fully in the air, make sure you always have the spray with you. This provides an immediate hydration boost.
Spray the mist extra locally on the places where there is currently a skin problem, such as acne, eczema, dryness or places that need to heal.
Skin type
The Skin Defence Mist is suitable for all skin conditions, can also be used for eczema, rosacea and acne. Also highly recommended for men's skin.
Product features
Gender

Women

, Men

, Teenager

Skin type

All Skin types

Skin problem

Acne

, Eczema

, Rosacea

Product Type

Face lotion

Care objective

Improve hydration

, Radiant skin

, Smoother skin

Suitable for

Face

Texture

Spray

Product characteristic

Suitable for Breastfeeding

, Suitable for pregnancy

Contents

100 ml

Packaging

Travel Size

, Full Size

Brand

D-SKIN