D-SKIN INSIDE Purifying Tea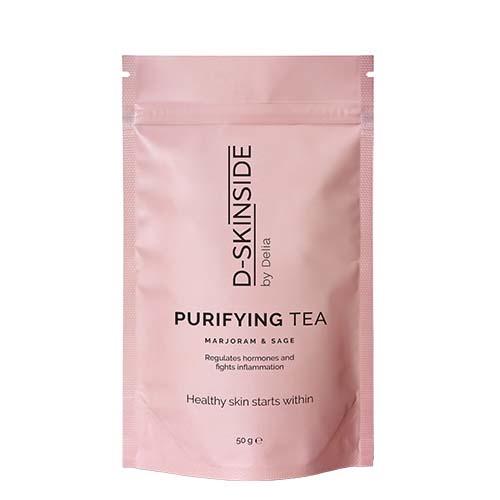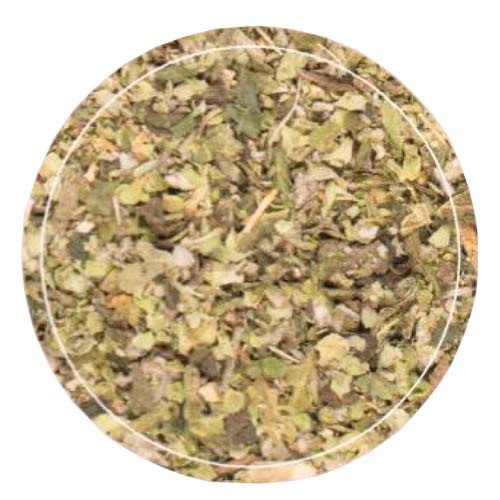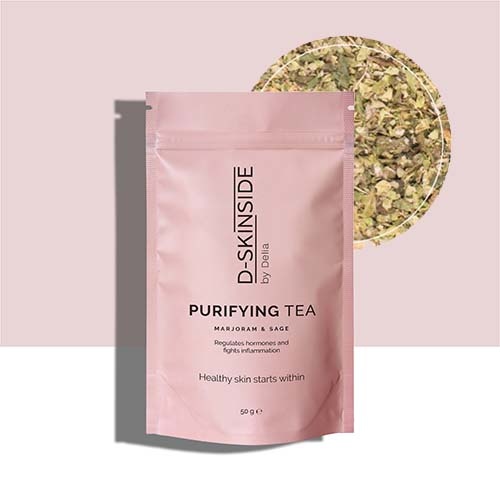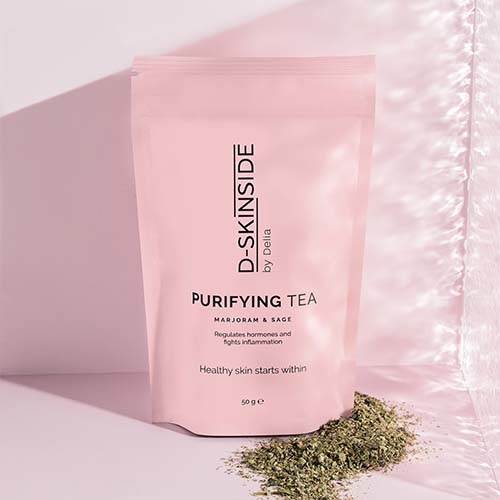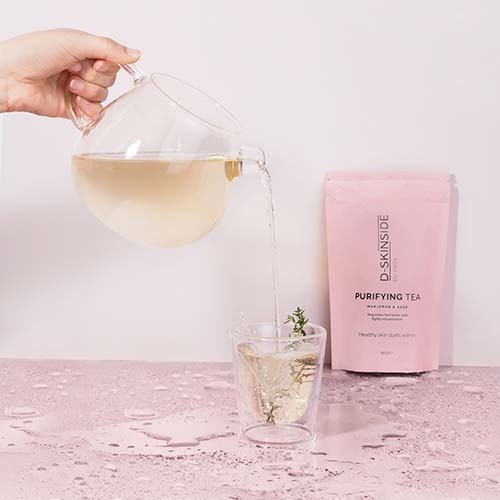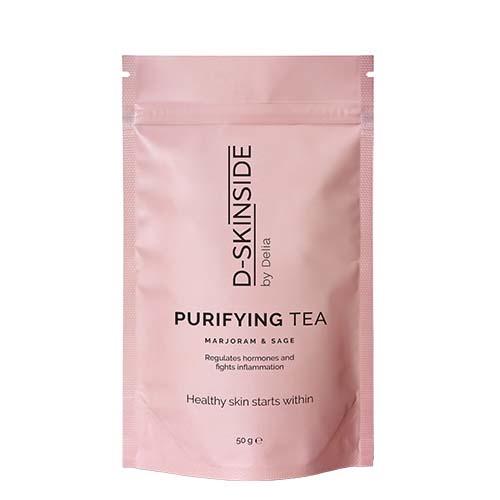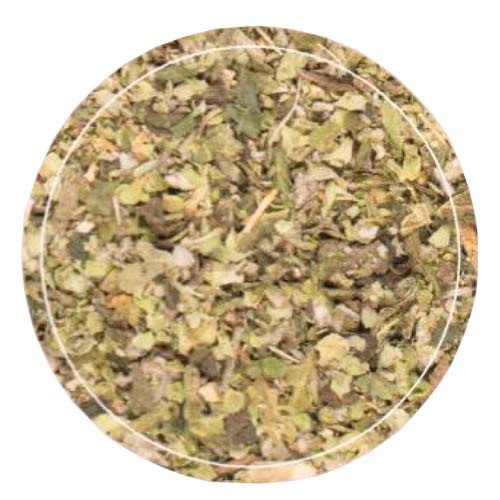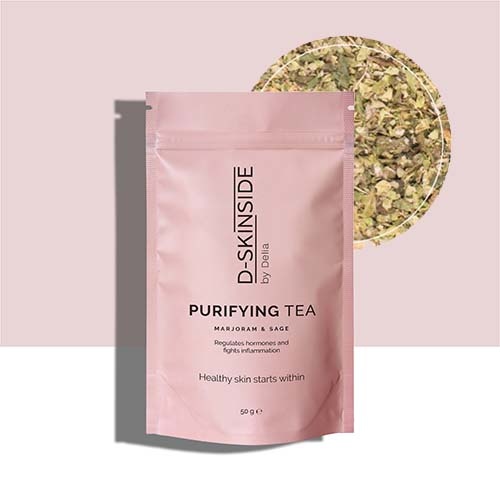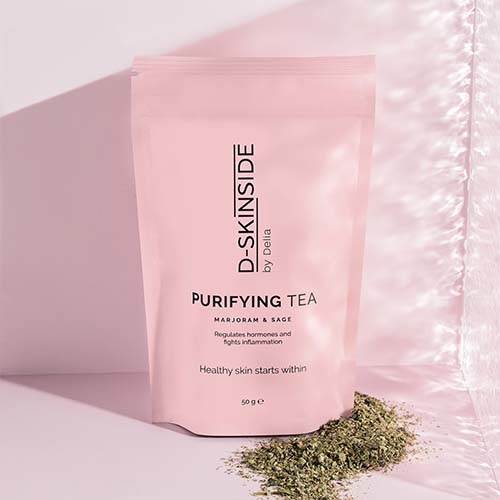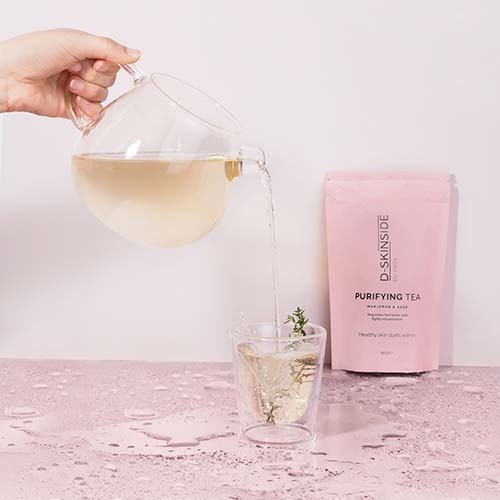 D-SKIN INSIDE Purifying Tea
D-SKIN INSIDE's tea has hormone-balancing properties. The unique Purifying Tea is enriched with herbs that contain special properties. The Purifying Tea is designed for drinking throughout the day for optimal results.
The benefits of the Purifying Tea
Balances the hormone system
Inhibits inflammation
Reduces sebum production
one bag is enough for 60 days
How to use the Purifying Tea
Add one teaspoon of the Purifying Tea to your tea filter. Place the tea filter in your cup and pour 250ml of hot water. Allow the tea to infuse for 5 to 10 minutes. For ultimate (hormonal) balance, drink at least three cups of Purifying Tea daily.
The tea can be safely used during pregnancy and lactation.
Ingredients
Majoran
Majorana is known for its ability to restore hormonal balance. Majoran also has a blood-purifying effect. All in all, very beneficial for sensitive skin.
Thyme
Thyme is one of the herbs that uniquely modulate the immune system.
Sage
Sage has a very positive effect on balancing hormone levels. This is partly due to the essential oil containing phytoestrogens - this substance has the same structure as the female hormone estrogen. Among other things, phytoestrogens decrease estrogen when it is dominant in hormone levels. When estrogen is deficient, it is replenished by phytoestrogens.
Stinging nettle
Nettle leaves contain a significant amount of carotene, silicon, vitamin C, vitamin K, potassium, and calcium. All nutrients are kind to the overall immune and endocrine systems.