Prescription Hyaluronic Acid 5% + DMAE 1% 25ml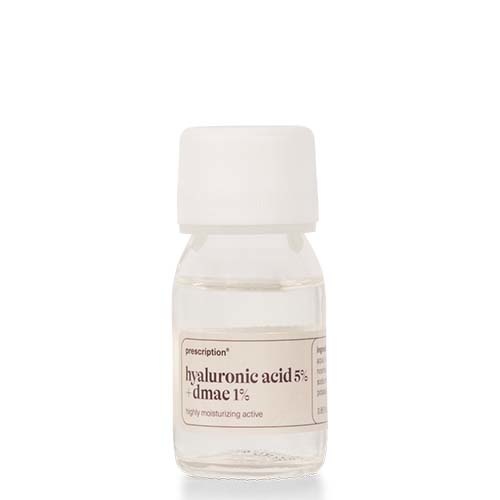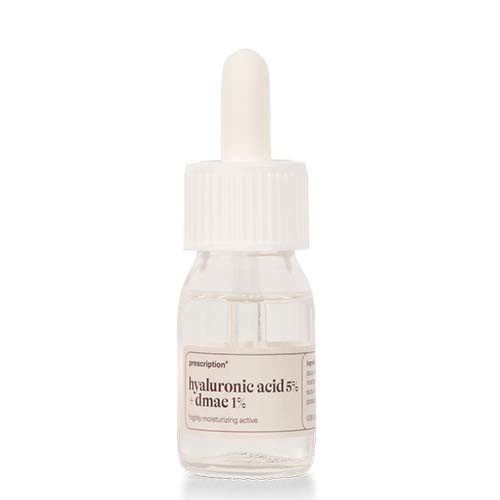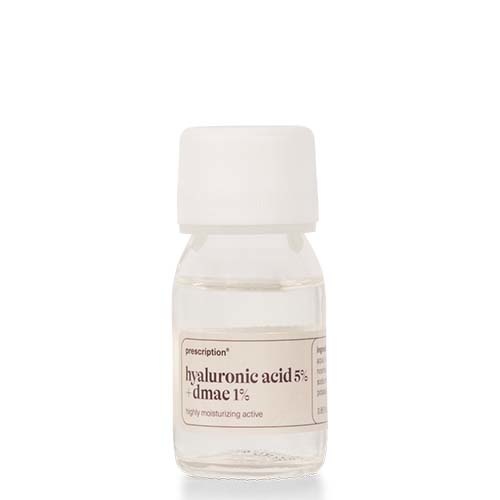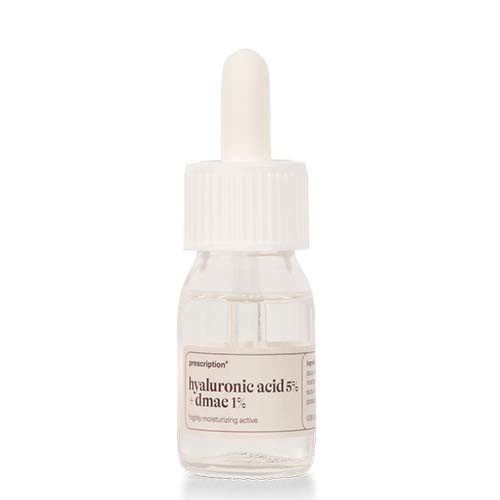 Hyaluronic Acid 5% + DMAE 1%
Formulated by a medical-pharmaceutical lab, this cocktail is a blend of hyaluronic acid, DMAE, organic silicone (strong antioxidant) and sodium DNA. This combination works very quietly and at the same time powerfully on hydration, repair and renewal of the skin cells.
The Benefits of Hyaluronic Acid 5% + DMAE 1%
Extreme thirst quencher for the skin cells
Has a restorative effect
Renews the skin cells
Slows down skin aging
What can you expect from this active?
DMAE is part of the vitamin B complex and occurs naturally in the body. It has been proven effective in lifting and firming the skin by extending cell life and protecting elastin. Sodium DNA is sperm from the salmon. It is a very precious ingredient and is widely used in South Korean beauty products. It is a recent discovery and scientifically proven that this ingredient has a strong restorative effect on aging skin.
Skin goal: calm skin, lifted skin structure, skin without lines, hydrated skin.
How to use Hyaluronic Acid 5% + DMAE 1%
The HYALURONIC ACID 5% + DMAE 1% active mixes excellently with the Prescription™ Vegan Edelweiss Cream. Or can be used separately. The dosages depend on a number of factors such as your skin type and condition, your age, lifestyle and of course your wishes: what results you want to achieve.
About the Vegan Edelweiss Cleanser and Vegan Edelweiss Cream
The Vegan Edelweiss Cleanser and Vegan Edelweiss Cream are 100% plant-based and formulated to suit all skin types. They are the perfect carriers to ensure that this active can do its job. The ingredient Edelweiss also makes these vegan basics a powerful antioxidant!
Product features
Brand:

Prescription

Care objective:

Improve hydration

, Recovery of the skin

, Reduction of wrinkles & fine lines

, Stimulates cell renewal

Contents:

20 ml

Gender:

Women

, Men

Packaging:

Full Size

Product Type:

Hyaluronic serum

Skin problem:

Skin Aging

Skin type:

All Skin types

Suitable for:

Face

Texture:

Liquid