Prescription Vegan Edelweiss Cleanser 250ml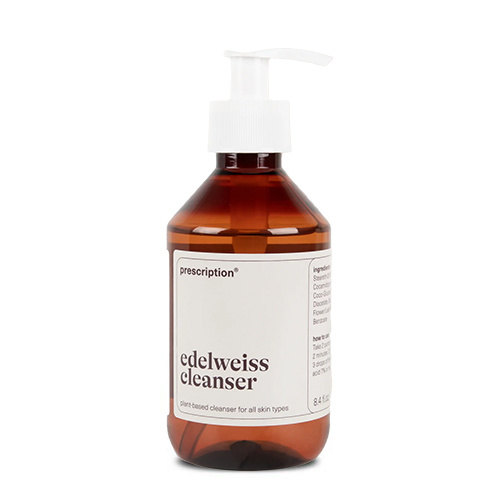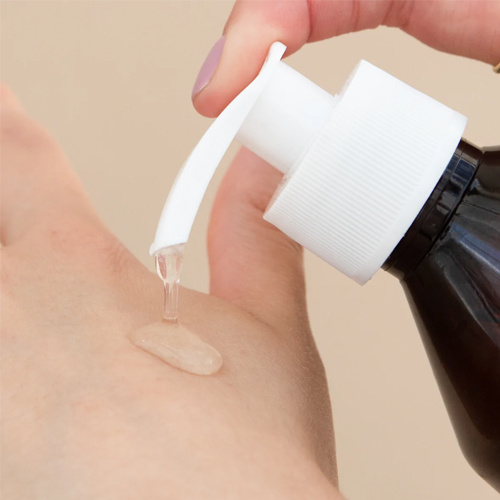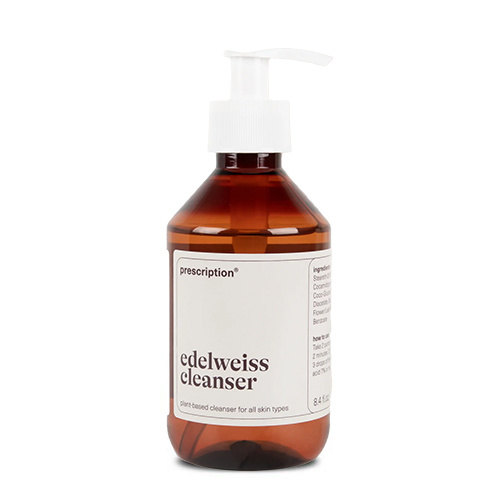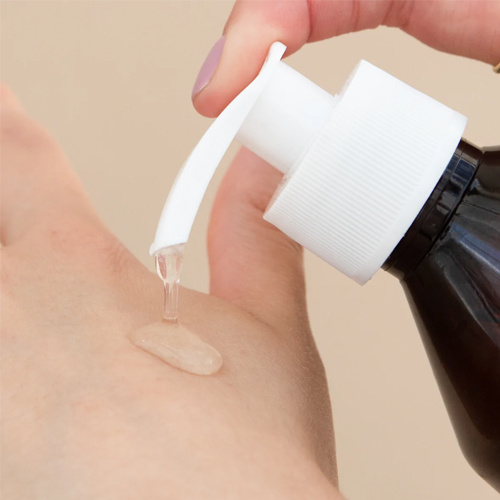 Vegan Edelweiss Cleanser
This Cleanser is suitable for every skin type and skin condition. This Vegan Cleanser is 100% plant-based and has Edelweiss as the main ingredient. Edelweiss has a scientifically proven strong restorative effect on the barrier layer of the skin. This plant also contains many antioxidants to prevent skin aging and has a soothing and calming effect. In our opinion the best cleanser out there.
Edelweiss is a plant that grows at 3000 meters in the Swiss Alps. At that altitude, it must be able to cope with extreme weather conditions. Edelweiss has made itself an expert in protection and has a restorative effect on the barrier layer of the skin, giving it extra protection against the influences of external stress factors.
The benefits of the Vegan Edelweiss Cleanser
Carrier for the Prescription™ actives
Strengthens the skin barrier
Antioxidant effect
Soothes and calms
What can you expect from this cleanser?
By enriching the cleanser with the right actives (active ingredients), you also immediately use it as a carrier of these extra active ingredients. This makes the cleanser completely custom made for your own, unique skin and you can use it to treat one or more skin problems in a very targeted way.
This is how you use the Vegan Edelweiss Cleanser
After removing your makeup, put some Vegan Edelweiss Cleanser in your hand. You mix it with some water or with one or more actives and apply it to your face while massaging. The cleanser foams lightly.
After massaging in for 1 to 2 minutes, remove the cleanser with lukewarm water. Then pat your face dry with a clean and soft cloth and apply the Edelweiss Cream . Preferably mix the cream with the prescribed actives that are suitable for your skin.
About the Edelweiss Cleanser and Edelweiss Cream
The Edelweiss Cleanser and Edelweiss Cream are 100% plant-based and formulated to suit all skin types. They are the perfect carriers to ensure that this active can do its job. The ingredient Edelweiss also makes these vegan basics a powerful antioxidant!