Shampoo bars Bamboo Spatula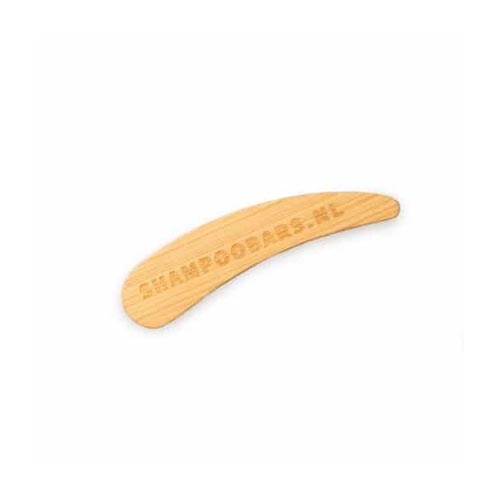 Shampoo bars Bamboo Spatula.
With the Bamboo Spatula, you can apply our Body Lotions easily and hygienically to the skin.
The material of the Shampoo Bars Spatula
The Spatula is made of sustainable bamboo. Bamboo is one of the most durable and versatile materials on the planet. It is a fast-growing plant species and does not require fertilizers. The plants are almost completely used, so there is virtually no waste. We only use 1% of the available amount of bamboo.
Dimensions
Height: 5.7cm
Width: 1.2cm
Product features
Brand:

Shampoobars

Contents:

1 pc

Gender:

Women

, Men

, Teenager

Packaging:

Full Size