ShampooBars Bamboo soap dish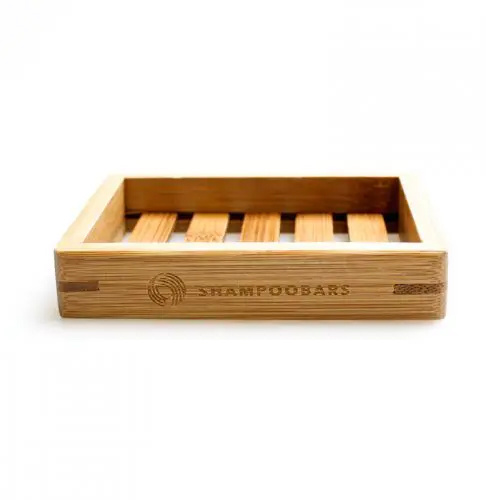 Bamboo soap dish
You can make optimal use of the Shampoo Bars, Body Bars, Conditioner Bars, and other soaps with the bamboo soap dish. It has openings so that the bar can drain. As a result, the bars dry faster and therefore last longer.
The material of the Bamboo soap dish
The soap dish is made of bamboo. Bamboo is one of the most durable and versatile materials on the planet. It is one of the fastest-growing plant species and does not require fertilizers. The plants are almost completely used, so there is virtually no waste. We only use 1% of the available amount of bamboo.
You may be wondering if pandas don't eat this bamboo species. Pandas eat 42 different types of bamboo. The bamboo used for this soap dish grows up to 28 meters high, so they are out of reach for the pandas.
For which bars is the bamboo soap dish suitable?
It is suitable for all our bars. Shampoo Bars and Conditioners Bars fit in best because they are round too. Body Bars can also be placed on the bamboo soap dish.
Product features
Gender

Women

, Men

, Teenager

Contents

1 pc

Packaging

Full Size

Brand

Shampoobars
Complete your bath & shower ritual